Cloud Wi-Fi AP management for Systems Integrators and Managed Solutions Providers



Remote Monitoring

Remote monitor the APs of your networks, even in multiple locations. Reduce the number of trips, time and cost to assess the network status and resolve issues. You need to be more efficient!
No Flash: works even on tablets/smartphones.




Centralized Management

Manage all your APs with a single management interface. Apply configurations to multiple devices at once. No more one-by-one manual configurations! No more excels with outdated information and passwords. Everything simply in one single place.




Multi-vendor Compatible

You are FREE to pick your favorite vendor and model of APs, and even deploy multi-vendor WLANs. Tanaza is a vendor-independent community, supports more and more devices and let you add centralized management even on autonomous APs!
Solution for Systems Integrators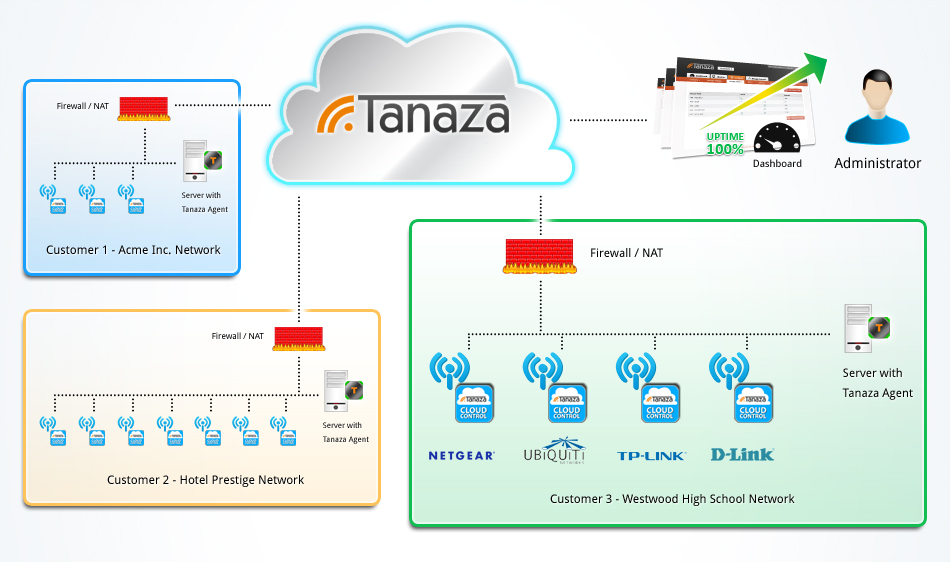 Get Tanaza White Paper and discover how to to Cloud Manage and Remote Monitor your APs