News from the industry: Adtran extends the cloud AP offering!
itality, and retail, to be optimized for the introduction of more applications across various service providers and enterprise vertical markets. With this offering, ADTRAN also targets mobile solution providers that require mobile data offloading since the new Bluesocket units can offload mobility traffic to Wi-Fi networks.

ADTRAN touts that its new Bluesocket 1900 series delivers secure and simplified deployments. The new APs also possess plug-and-play capability so no manual configuration is required. In addition, a built-in firewall ensures that any unwelcome traffic does not enter the network and that authorized traffic is automatically prioritized. The Bluesocket 1900 APs are said to support a broad range of outdoor and indoor deployments, as well as accommodating varying enterprise needs and budgets.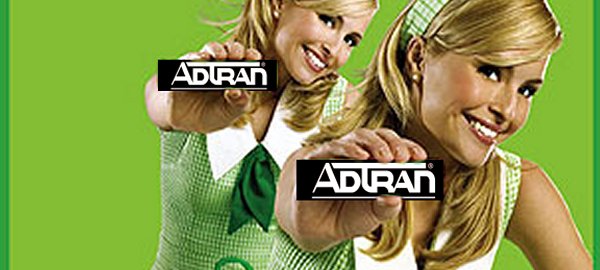 The Bluesocket 1900 APs make use of Bluesocket's vWLAN solution, which leverages centralizing control and network virtualization on a virtual machine instead of centralizing network management and user control on aphysical device. With this setup, the physical controller is eliminated, thus allowing an enterprise to run multiple WLANs as a single unified network that has its own private cloud control. In the case of service providers, ADTRAN's vWLAN solution can be activated in a public cloud environment where the user control and network management functions are hosted on behalf of an enterprise.
ADTRAN claims that the Bluesocket 1900 is flexible and can stand far more than the demands of a traditional office setting and academia. The company boasts of its Bluesocket core as high density and "ruggedized" so it can handle heavy traffic like those seen in sport stadiums and convention centers. To increase network capabilities and capacity, an access point can simply be added. The additional access point will automatically configure by way of the vWLAN controller.
"ADTRAN is continuously evolving and advancing the Bluesocket platform to deliver first-class wireless solutions for next-generation networks," said Mads Lillelund, general manager for the Bluesocket Business Division at ADTRAN. "The Bluesocket portfolio of access points will allow users to build a wireless network that optimizes coverage, capacity and throughput, accelerate support for emerging mobile devices and networking trends while at the same time meeting very specific business needs, goals and budget."
ADTRAN announced its Bluesocket 1900 series,the company's new Bluesocket Access Points (APs) joining the existing 1800 series.The new suite of APs enables ADTRAN's vWLAN solution, a scalable wireless solution for companies and organizations in education, government, health care, hosp