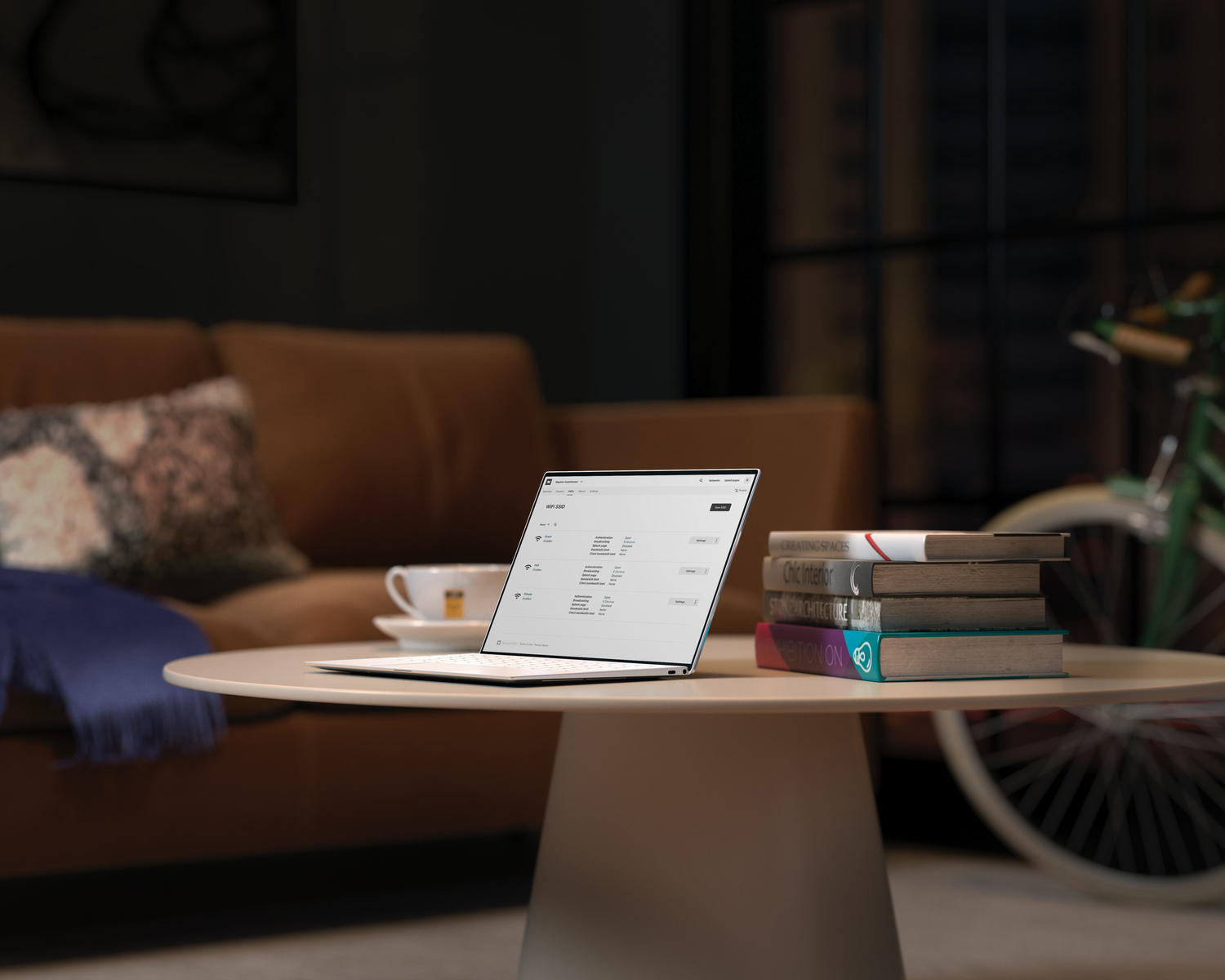 What is WiFi Network Management Software?
WiFi network management software has become a necessity as it offers an automated way to monitor and analyze WiFi Access points, network traffic, and client devices. Businesses rely a lot on WiFi to ensure wireless, remote access so that all devices remain connected to the internet.
The network management software serves as the solution, consisting of monitoring devices that create and use the wifi network, analyzing their traffic, and troubleshooting slowdowns that impact the end-user experience. The primary aim of a wifi network management solution is to avoid downtime by preventing rogue devices from accessing the network. Specially in terms of large-scale and dynamic business networks, WiFi management is quite important.
The network management software collects information about the network devices using specific protocols such as SNMP, ICMP, CDP etc to then present this information to the network administrators in a resolved way to help them identify the issue at the fastest time possible and troubleshoot any problems. When many devices connect to a particular network simultaneously, the reliable network uptime guarantee is liable to differ. It depends on many factors including location, access point, network design and configuration.
A WiFi management tool helps to synthesize data effectively. These platforms are configured to track key performance metrics of the network and provide in-depth, critical device details, including current node status, average response time, packet loss, and device information.
Why do you need a Network Management Software for Your Business?
It is important to have a WiFi management software to ensure your network's stability and reliability and global overview of every single end point. Every network needs a monitoring software that can detect promptly issues to avoid slowdowns that eventually impact the end-user experience.
If a signal gets dropped or there is no connectivity in a particular area, it will hamper the work. An effective network management solution incorporates advanced monitoring technology to help IT admins navigate the complicated and evolving networking landscape. Every wireless device, network application, and even the physical landscape leave their mark on the network, or we can say formerly it affects the network.
If your company has a wireless network, this does not mean that it's enough to run a small or large business smoothly. It is the responsibility of the IT admins to manage and monitor the networks and the IT infrastructure. Wifi connectivity is liable to deflect depending on several factors. Sometimes when we experience extreme lag or network downtime, we feel frustrated because almost all our work depends on how efficiently our network performs. It's up to the IT administrator to reach the roots of the problem and resolve WiFi related issues. Hence, a network monitoring software is very useful as it helps IT admins to troubleshoot any potential issue with the network.
A network management software can identify multiple issues within the network and the access points that broadcast the signal. The software gathers and displays robust insights into each category of the network, so IT teams can get to the root of the poor performance before the network and your business comes to a grinding halt. WiFi monitoring tools help detect, diagnose and resolve the most common issues while dropping in the network. If you are facing any of the following issues in context to your wifi network such as:
Poor or slow connection speed;
Weak signal strength;
Mismanaged network capacity;
Compromised Network Security.
5 Key Benefits of an All-In-One WiFi Network Management Software
There are many Network Management solutions available in the market, but among them, choosing the one with all the perks is quite a task. Let us discuss the five key benefits of having an all-in-one WiFi Management platform:
Faster and Simplified Network Management
Reduce Operating Costs of WiFi Networks
On-Demand Scalability for MSPs
Full remote network recovery with easy backups and real-time alerts
Faster and Simplified Network Management
It is of utmost importance to have software that simplifies network management and that enables teams to detect problems within the networks before they happen. It will provide an in-depth insight into the network by identifying the root source of the network issue that allows faster resolution times.
The primary benefit of having a single cloud-based platform is that it allows IT teams to monitor and manage thousands of networks and access points regardless of their location and vendor. If you wish to monitor your WiFi effectively, choose none other than Tanaza. It has a single cloud controller platform that effectively monitors your networks and the access points in your networks. It empowers the IT admins to monitor, detect, diagnose and troubleshoot any issue with the network and outages quickly and efficiently.
Tanaza's Network Management software features centralized management capabilities. This feature lets IT teams set basic configurations of the network applied by default to all the cloud-managed access points in that network.
It also features zero touch provisioning of new access points for small or large-scale network deployments. Also, it helps IT teams to avoid installation errors, reduce costs, and lead time when deploying medium and large-scale networks.
The primary benefit is that configuration of devices can be done remotely and in bulk. It is done even before the deployment. Once all the devices are connected to a network, the platform detects them automatically. It also identifies the associated configuration.
Furthermore, being a user-friendly platform, it allows anyone to perform network deployments. Experienced IT admins can minimize the time needed as they would be able to configure the access points in advance and send the access points pre-configured only for installation. Also, they can enable push notifications to be received once the deployments happen and the units have been automatically configured.
Reduce Operating Costs of WiFi Networks
When you take the help of some platform with a multi-vendor approach, it is much easier to scale the networks as there is no vendor lock-in that constrains or limits MSPs to mix and match vendor access points. With time wifi networks require to scale putting pressure on the network infrastructure.
We all know that managing a complex ecosystem can be stressful and confusing. The more complex the network becomes, it becomes more expensive to operate as well as maintain. Businesses need to remember that closed software and hardware technologies can lead to huge OpEx, which might increase CapEx very quickly. By going with a multi-vendor SaaS approach, users would be able to easily manage the networks remotely, which will reduce the up-front costs and CapEx.
On-Demand Scalability for MSPs
A WiFi network management solution that allows mixing and matching hardware and integrating further with third-party software applications is optimal. Tanaza enables MSPs to scale according to their needs. Using the Tanaza platform, MSPs will pay only for what is needed and when it is needed. This is because of the flexible pricing packages per access point managed in the platform which can be monthly, annual, or every 3 or 5 years. MSPs can start managing a few devices and networks and expand accordingly based on their customers' needs. Also, there are no extra costs for managing multiple networks or any cape on the number of devices. The license fee starts at $3.5 per device per month, which includes and covers everything.
Full remote network recovery with easy backups and real-time alerts
Though there are multiple network management software present in the market, Tanaza is the one platform that offers significant perks. It's 100% cloud-based to monitor and troubleshoot networks remotely. Further, Network admins ensure that outages are corrected timely.
Other systems provide low-cost hybrid cloud solutions that have drawbacks that include hardware, enterprise-grade controllers and do not scale as cloud solutions. However, Tanaza provides all the advantages. It democratizes the benefits of the real-cloud solutions by making them available for any networking hardware –ranging from the most affordable to the most performing.