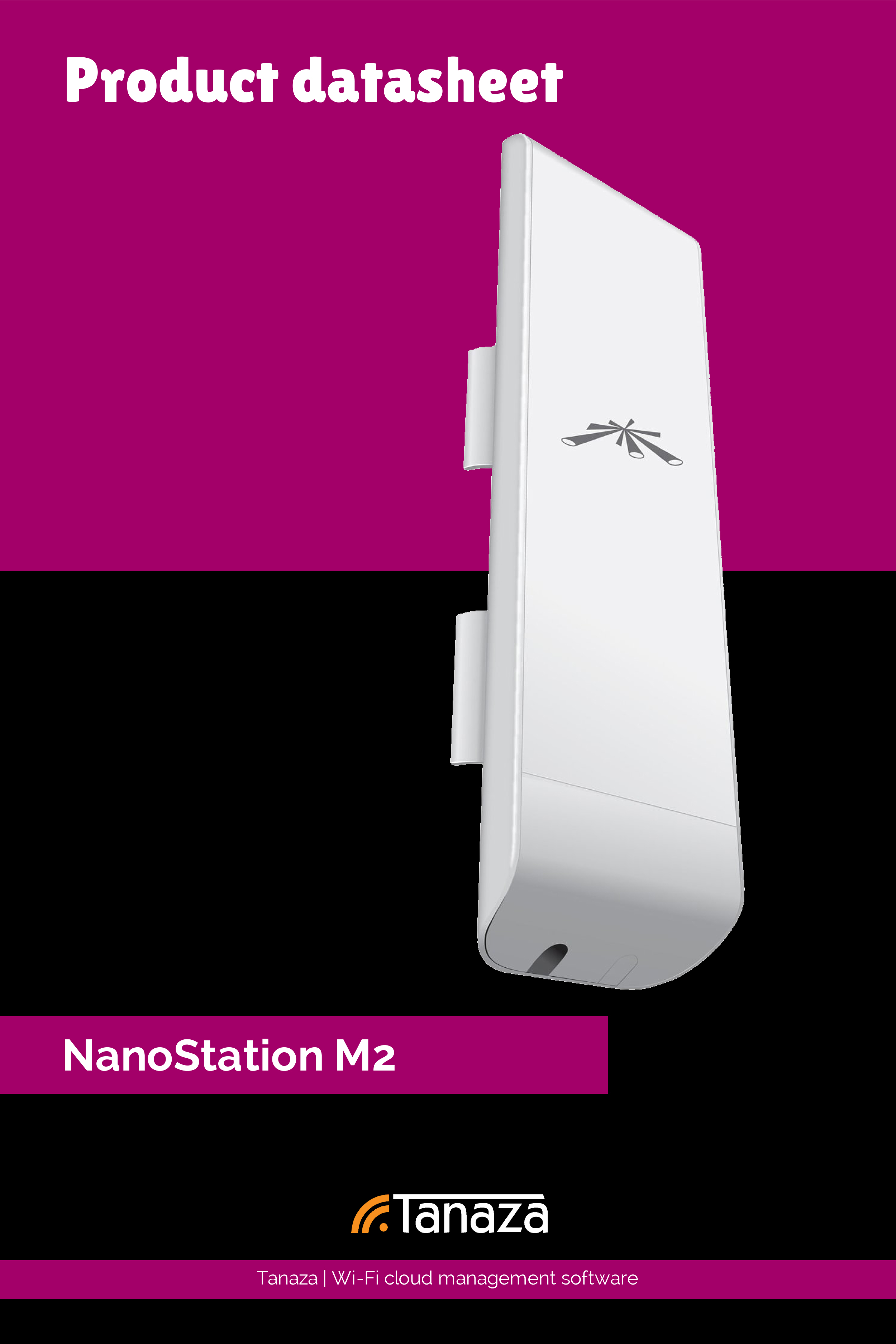 Nanostation NSM2 is a 2.4Ghz wireless outdoor CPE with integrated 14dBi dual polarity antenna.
150+ Mbps real outdoor throughput and up to 15km+ range
Next-Gen Antenna Design
Dual Ethernet Connectivity
Intelligent POE
802.3af 48V Compliant
Easily mountable to a pole/mast with mounting straps provided
Download the complete datasheet for this device (click here to download it – PDF format).
By making this device Tanaza Powered, you can:
Configure and cloud manage your NSM2,
Receive e-mail alerts when your Ubiquiti Nanostation gets disconnected
Remotely upgrade the firmware and monitor the access point
Create and assign to the access point up to 8 SSIDs 
Create a public hotspot that you can control from the cloud
Customize your splash page and enable the social login
See real-time statistics and monitor the AP status
Click here to read the FULL FEATURE LIST of Tanaza powered Ubiquiti Nano Station NSM2
Buy

Ubiquiti NSM2




Follow the instructions

. Linux, Mac, Windows instructions to install the firmware on your access point
With the Cloud Management & Social login Account you can cloud manage your Ubiquiti Nanostation, create up to 8 SSIDs, build your splash page, add your logo, enable the social login with Facebook, Twitter, Google+, Instagram, LinkedIn and Windows Live.