There is a variety of smart ways to do a WLAN Site Survey.
Here in Tanaza we find that the one used by Ketih using a Segway… is the coolest!
Have a look a the pictures: the wlan site survey kit fits perfectly with the Segway.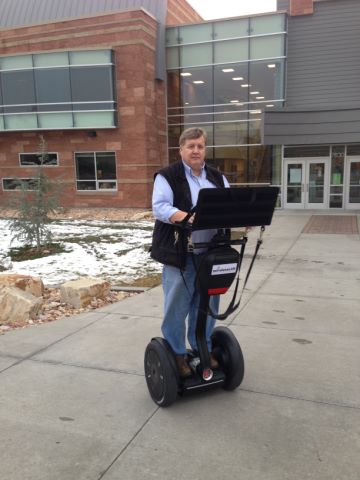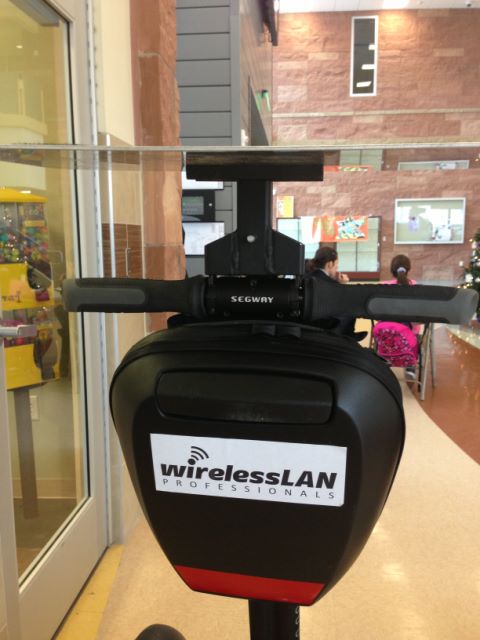 "Here's the 'tray' that holds the computer, mouse, etc. and mounts to 'desk' fabricated for Segway".
"Perhaps I'll do a 'GoPro' head-mounted video while surveying…"
Great tool. So… we'll wait for the video!