Have you ever had an AP going offline for a few minutes, then back online, then offline again… and then just discovered that… an Ethernet cable was damaged, the Power Supply was failing or that the entire DSL link got disconnected because of a thunder storm? Tanaza used to inform you about these issues thanks to one of our early feature: Email Alert, which informed you about Wi-Fi Routers and Access Points disconnected from the cloud.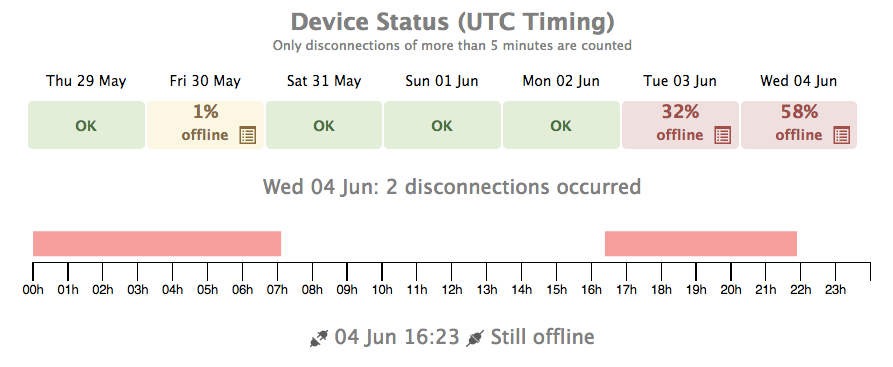 As our lead users pointed out, it's a great feature to know what is going on in real time, but what about knowing what happened a few hours ago, yesterday, or… 3 days ago? Being able to see when disconnections occurred is the best way to troubleshoot any issue. That's why we are proud to pre-release Disconnection Monitor. It literally allows you to visualize the historical offline/online data per each AP of your network for the last 7 days. Enjoy!!
This feature is currently pre-released. If you'd like to be included in the group of Lead Users testing it, just drop an email to lead@tanaza.com specifying your Tanaza Dashboard account.