US-based Hyatt Hotels Corporation has recently announced its plans for global expansion of the Hyatt Centric brand with the upcoming addition of the Hyatt Centric Hotel in Uruguay.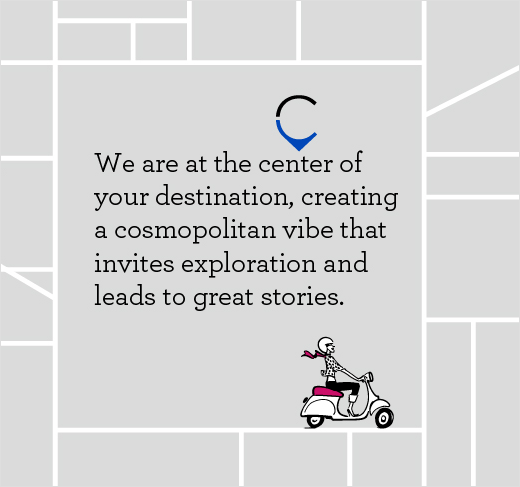 The Hyatt Centric brand was created to target the curious modern travelers, seeking comfort and quality accommodation in popular locations. The Hyatt Centric properties are full-service hotels with a local staff whose aim is to immerse guests in the culture and activities of their favored destinations in most efficient way possible. Together with an experienced local staff and an authentic ambience, their hotel services include offering advanced digital capabilities for an enhaced costumer experience, such as fast in-room technologies that enable a seamless Wi-Fi connection for one or multiple devices. 
The Hyatt Centric brand will begin its global expansion plans with the opening of its first Hyatt Centric Hotel in Montevideo, Uruguay, scheduled to open its doors in mid-2016. This will be followed by the development of more brand chains in key locations such as Tokyo, Japan, expected to open in early 2018. Additionally, three existing Hyatt hotel across the U.S, in California, Texas and Utah, will also become a part of the international Hyatt Centric brand. These hotels were chosen for its sought-after locations and one-of-a-kind infrastructure that brings to light local flair.
Click here to learn how to sell Wi-Fi services to hotels with Tanaza. 
See Hyatt Centric's marketing video below for more info:
Related links:
Wi-Fi for Hotels – High quality solutions at a SMB budget
Setting price of WiFi projects: value-based pricing and room-based pricing (for hotels and B&Bs)
2015 is the year of free hotel Wi-Fi