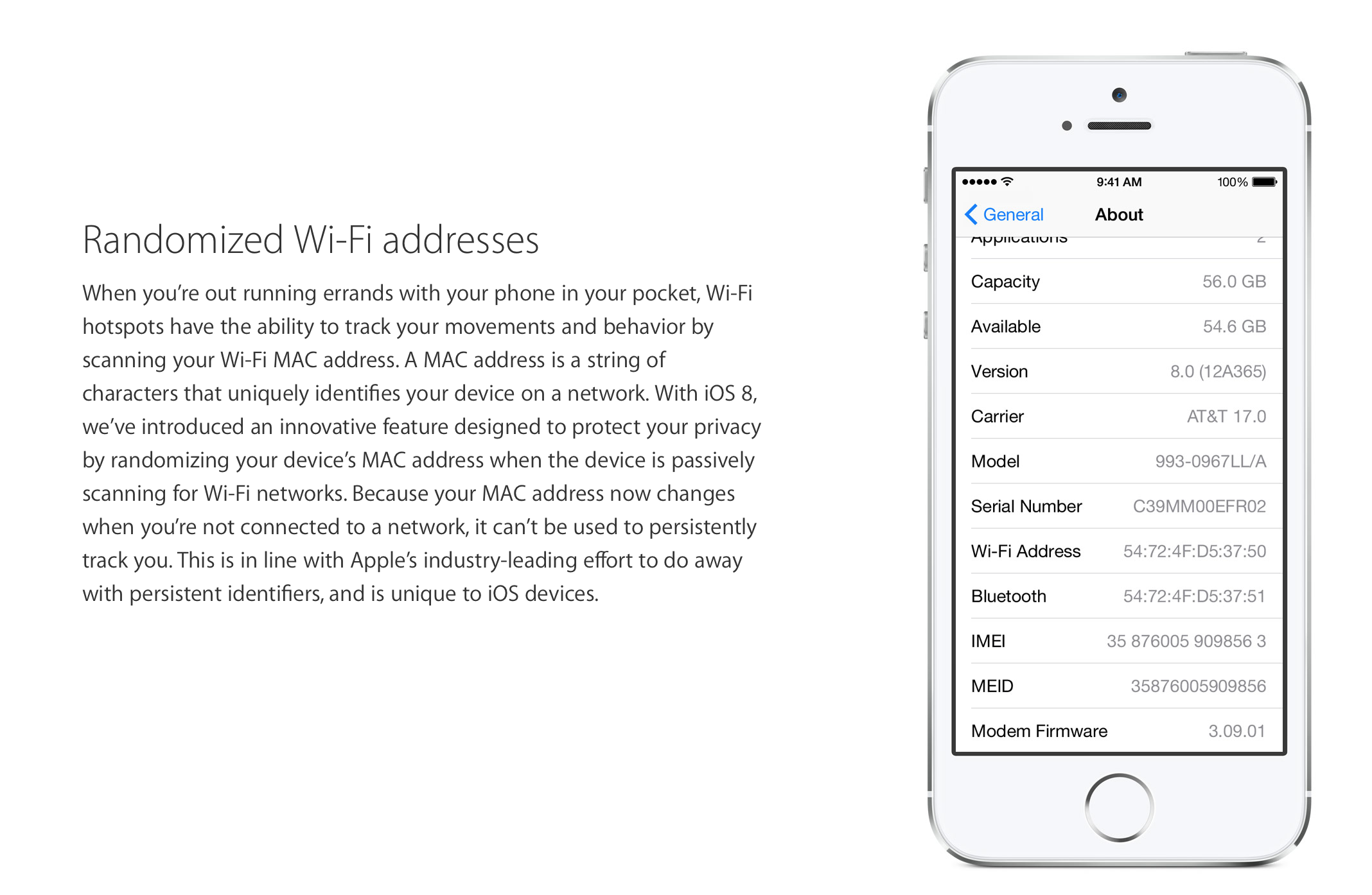 When your phone or tablet's Wi-Fi detector is on, the WiFi hotspots have the ability to track it, by scannng its MAC address. The MAC address is a string of carachters that uniquely identifies the device.
Apple introduced with iOS 8 a new feature that randomizes the device's MAC address when the device passively scanns Wi-Fi networks around it. When the device is not connected to a network, the MAC address shoud change continuosly in order to avoid tracking. This feature scared retailers, that are using Wi-Fi location-based services to track MAC addresses for marketing and sales analytics.
This feature was highly publicized by Apple as a higly praised privacy function, but … it doesn't work for 99% of the iPhone users.
The feature is enabled only on iPhone 5 and under some very specific conditions: first, cellular data connection should be off. Then, the phone should be in the sleep mode, Wi-Fi should be on and not associated, and location services should be off. How many iPhone users do have GPS and cellular data disabled?
It seems that iOS 8 location-tracking protection is very weak, as it doesn't work when the phone is used normally with cellular data on.