This article comes from FIPE, the Italian Authorithy that represents tourism, entertainment, and restaurants.
It basically states that when you want to use Internet in a restaurant or any other public space, you won't need to provide an ID to be registered.
So… good news for all the internet addicted, such as we are…
—
FIPE, WIFI LIBERO DA CONTROLLI NEI P.E.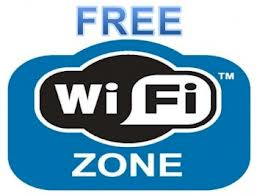 Dando ragione all'interpretazione di Fipe, la federazione italiana pubblici esercizi aderente a Confcommercio-Imprese per l'Italia, l'Autorità garante della Protezione dei dati personali ha confermato che gli esercenti pubblici possono mettere liberamente a disposizione degli utenti la connessione wi-fi ed eventualmente Pc e terminali di qualsiasi tipo.
A sollevare la questione era stata un'interpretazione controversa sollevata da provider che forniscono programmi di archiviazione. A loro dire, sui gestori di bar e ristoranti incombeva l'obbligo di registrazione dei dati da parte degli utenti, così come dovevano essere anche ritenuti corresponsabili dei siti visitati dai loro clienti in caso di connessione alla rete con l'accesso telematico fornito dal locale.
Con questa interpretazione, che conferma quella da subito data da Fipe, i gestori dei locali saranno sollevati da qualsiasi responsabilità rispetto alla navigazione in Internet da parte dei loro clienti e, nel caso volessero entrare in possesso di informazioni più dettagliate riguardo all'uso della rete, dovranno richiedere al consumatore di firmare l'autorizzazione al trattamento dei dati personali. Il Garante, nella risposta fornita a Fipe, ha infatti ribadito che questo caso rientra fra quelli in cui non può essere effettuato il trattamento dei dati personali senza necessità del consenso del soggetto interessato, in base all'art. 24 del Codice.
Pertanto, in primo luogo, gli esercenti che ancora dispongono di strumenti per il monitoraggio e l'archiviazione dei dati possono eliminarli, senza il rischio di alcuna responsabilità, rendendo così realmente libero il servizio di wi-fi offerto; altrimenti, se vogliono continuare ad utilizzare tali sistemi in maniera legittima, sono tenuti a rendere informati i propri avventori dell'utilizzo che viene fatto dei dati monitorati, attraverso la sottoscrizione da parte loro del consenso al trattamento degli stessi, di cui all'art. 13 del Codice.
«La connessione wi-fi libera nei pubblici esercizi – commenta il presidente Fipe, Lino Stoppani – va verso la direzione delle smart city. Bar, ristoranti, discoteche, stabilimenti balneari diventano sempre più interattivi e sono così in grado di offrire ai clienti un servizio importante nell'era del digitale».
—
original article here.