Let's have a look at the Italian situation regarding the latest regulations about free Wi-Fi hotspots, and the new initiative that is going to revolutionise the future of Wi-Fi in Italy.
Looking at Wi-Fi regulations in Italy can be confusing due to not up to date information about the development of Wi-Fi in the country. To give you a clearer overview of the Wi-Fi situation in the country, below we discuss the latest Italian legislation for free Wi-Fi hotspots and the latest public initiative to improve free Wi-Fi in public areas nationwide.
Current Wi-Fi legislation in Italy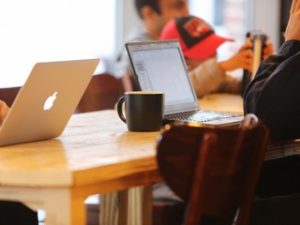 The legislative decree No. 69/2013 currently in effect establishes the rules for free Wi-Fi hotspots in Italy.
According to this regulation:
owners of businesses located in public areas, such as cafès, hotels and restaurants,

do not have to request the permission of the police authorities anymore

to offer free Wi-Fi access to their customers

it is now possible for hotspot providers to offer free Wi-Fi access without requesting their clients to identify.

In doing so, users are not being forced to connect to the internet by entering a username and a password nor providing personal data i.e. anagraphical information.
Nevertheless, it can still be of good use to adopt measures, such as user authentication to enhance the level of network security. There are a wide range of authentication methods that Wi-Fi hotspots providers can adopt. Tanaza, for instance, provides supported access points with a simple, ready-to-use and responsive Splash Page, on which users can authenticate using their personal credentials before accessing the network;
hotels offering free Wi-Fi must ensure their guests' privacy by protecting their networks from intruders

;

people providing public Wi-Fi access to third parties can be held responsible for illegal activities

ran on their networks – provided that, before the criminal act was committed, they took all possible precautions to protect their network.
The "Italia Wi-Fi" initiative

According to Repubblica, one of the major Italian online daily newspapers, in the first months of 2017, the Ministry of Economic Development, the Ministry of Heritage and Cultural Activities and the Italian Digital Agency will implement a new initiative aimed at equipping public areas, such as hotels, main squares and train stations, among others, with free Wi-Fi hotspots.
"Italia Wi-Fi", will provide a single Wi-Fi network with 28k hotspots with one single password to access the network all over the country. The ultimate goal is to increase Italian tourism, which will largely benefit from this centralized digital platform. The Italian government will invest 2 million euros to create this innovative platform used to connect the Wi-Fi hotspots, as well as its respective app. Furthermore, the project is going to be developed further by automating Wi-Fi access in tourist venues and transportation services.
By virtue of the new "Italia Wi-Fi" initiative, Italian business owners throughout Italy can easily offer their clients free Wi-Fi access, so that tourists as well as the people residing in Italy can enjoy a reliable free Wi-Fi connection all over the country.
For more information about Wi-Fi in Italian, visit our website.
Related articles:
The first Italian hospital with free Wi-Fi for patients and doctors
Wi-Fi hotspot market is expected to reach $3.3 Billion by 2020
WiFi like at home in the Italian postal offices