Lewisham becomes the first smart London's borough thanks to Smart benches

Lewisham, the Londoner borough is experiencing the Smart Benches technology since January 2017.
Smart cities are the new trend and projects born every day to make our cities smartest and easiest to live. To reach this goal, the London city is experimenting in one of its boroughs, Lewisham, the Smart benches Technology, a solar-powered bench that provides mobile device charging port and free Wi-Fi.
The Smart benches are developed by Strawberry Energy, a Serbian company that creates "green and smart urban devices to provide people with energy, connectivity and local information in public spaces". Their technology is already present in EU, Russia, South-Africa and the U.S.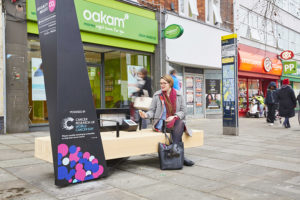 Together with the Council, MKTG and the Cancer Research UK, they launched the world's first network of smart benches in London, Lewisham. The idea was to feature, in addition to the free Wi-Fi access, a contactless technology that promotes and fundraises for World Cancer Day. The public had the opportunity to donate £2 to the charity's life-saving research to beat cancer just by tapping their contactless debit or credit card on the Smart Bench.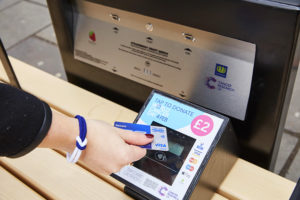 Each smart bench has been installed according to a location planning by MKTG to identify the high footfall locations in the city.   
This project started with the deployment of 10 smart benches around the Lewisham borough in January 2017, followed by the installation of 10 additional smart benches in February. In total, 80 smart benches should be deployed this year. Each smart bench is powered by solar technology that makes them autonomous. Also, each device features a free Wi-Fi access, an environmental sensor that calculates the air quality and other data about the city that residents can check through the mobile app "Strawberry energy".
Miloš Milisavljević, founder and CEO of Strawberry Energy, said: "We have been working with London boroughs to breathe life into our dream of a network of solar-powered Smart Benches, making energy free for all Londoners" and easier access to a Wi-Fi network to all residents in need of connectivity.