Amazon invests in Luma's new home Wi-Fi system at an affordable price for improved broadband coverage.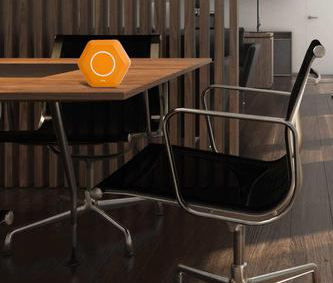 Amazon, one of the largest retailers in the world, plans to invest its capital in strengthening Wi-Fi coverage throughout homes. Primarily, Amazon wants to integrate Echo's feature "Alexa" with a new device – Luma,
in order to ensure connectivity and enable voice controls into the home Wi-Fi network. As a result, Amazon has invested in Luma, a new home Wi-Fi system, created by network security experts, designed to deliver improved broadband coverage in every corner of the house, even if the device is located far from the central router. The Luma device has a hexagon shape, is palm-sized and provides a high-performance solution for deploying Wi-Fi.
Luma has various advantages in comparison to some of its competing devices, such as the Eero Wi-Fi system. Namely, its price per unit of $149 and $299 for a three-pack (Eero charges $199 and $499, respectively). Though, both Eero and Luma use an App to manage numerous devices, Luma is easy-to-administer and enables parental control. Furthermore, it is expected that Paul Judge and Mike Van Bruinisse will likely succeed in shaping Luma's promising future based on their solid backgrounds as top executives with both PureWire and CipherTrust, respectively.
Luma has already sold 60,000 units in customer pre-orders and through retail channels and intends to start shipping out its orders in June to make a profit on each device sold. Luma has also disclosed that it might partner up with Telecom. According to Van Bruinisse, Telecom companies deliver the fastest Internet speed to the homes, but often the speed can't get beyond the router, therefore Luma could resolve the connectivity problem easily. This partnership will benefit the customers who will highly profit from fast and consistent connectivity at their homes.
Related Articles:
The Eero Wi-Fi system tech specs review
Access Point, Repeater and Extender
WiFi like at home in the Italian postal offices