We just released the latest version of the Tanaza Dashboard (cloud.tanaza.com), completely rethought.
It's now possible to instantly have a summarized view of the networks and have an idea of what is going on within all the Wi-Fi networks managed through Tanaza, with no need to check each single location, one by one.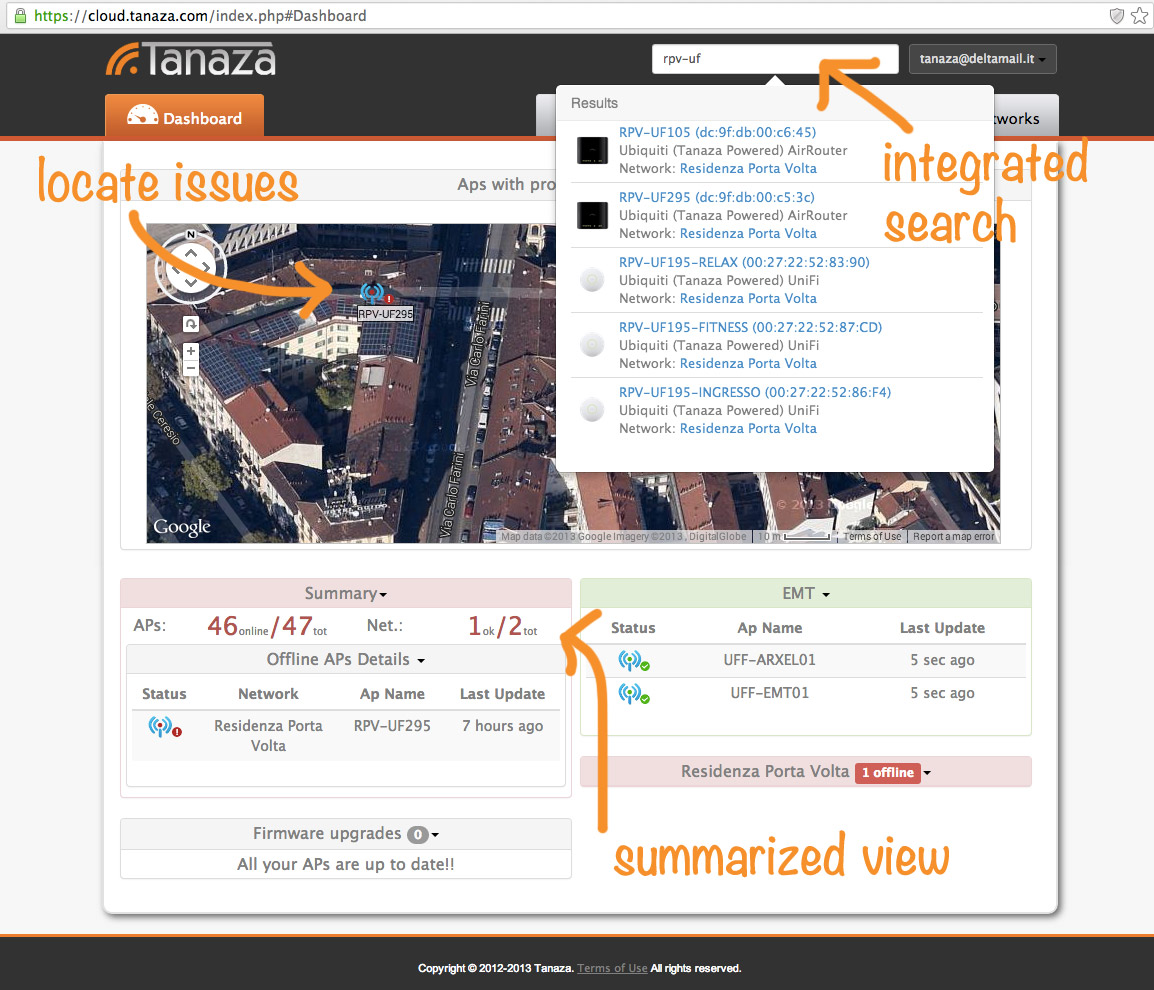 The most important innovations include:
the summarized view of the status of all the APs
the map to easily locate the issues, such as offline APs
a widget telling if any of the Wi-Fi APs needs to perform a firmware upgrade
an integrates search box, which allows finding APs looking for MAC addresses, device models and vendors, network or unit name. All, with no need to leave the dashboard.