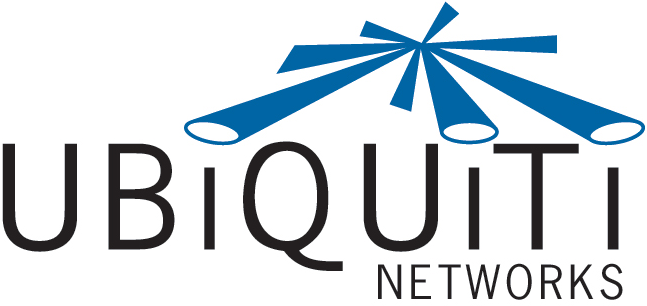 SAN JOSE, Calif., Aug. 27, 2013 – Ubiquiti Networks, Inc. (NASDAQ: UBNT) ("Ubiquiti") today announced a significant milestone in the company's global brand protection efforts. The Shenzhen court in China sentenced Kenny Kai Deng, a major counterfeiter of Ubiquiti products, to five years imprisonment and a fine of RMB1,000,000. The Shenzhen court convicted Deng of criminal trademark infringement for manufacturing and selling counterfeit Ubiquiti products.
The Shenzhen Public Security Bureau had raided Deng's factory and seized counterfeit products and other evidence of the counterfeiting operation. In August 2012, Deng was arrested and subsequently taken into custody by the Chinese authorities.
In May 2012, the company filed a lawsuit in the U.S. District Court for the Northern District of California against Florida-based Kozumi USA Corp. and its owner for trademark infringement and sale of counterfeiting products. In June and July 2012, the federal court issued a temporary restraining order, followed by a preliminary injunction prohibiting Kozumi USA Corp., its owner, and anyone in active concert or participation with them from counterfeiting Ubiquiti products and infringing Ubiquiti trademarks. Moreover, the court ordered a freeze of the defendants' real estate assets. In parallel, the Company scored a number of legal victories in South America against counterfeiters affiliated with Deng, Kozumi, and other infringers of Ubiquiti trademarks and copyrights.
Additionally, the company has recently won a court order in Dubai, the United Arab Emirates, against Asim Sajwani, a previously terminated distributor who had supported Deng and created a website with false allegations to tarnish Ubiquiti's reputation. The court order froze more than $2 million in Sajwani's bank account for past due balances owed to Ubiquiti. The company had also filed a criminal action charge against Sajwani for defamation, and the Dubai authorities are conducting a criminal investigation on the case.
"Ubiquiti has a history of overcoming adversity, and I am very pleased with how we responded to the various external factors that attacked the well-being of this company last year," said Robert J. Pera, CEO and Chairman of the Company. "We view the court decision in China as a major victory in our worldwide campaign to protect our intellectual property and our customers. We will continue to vigorously exercise our legal rights to protect our fast growth and to safeguard our brand name and business reputation."
About Ubiquiti Networks
Ubiquiti Networks (NASDAQ: UBNT) is closing the digital divide by building network communication platforms for everyone, everywhere. With over 10 million devices deployed in more than 180 countries, Ubiquiti is transforming under-networked businesses and communities. Our leading edge platforms airMAX(R), UniFi(R), airFiber(R), airVision(R), mFi(R) and EdgeMAX(R) combine innovative technology, disruptive price performance and the support of a global user community to eliminate barriers to connectivity. For more information, join our community at http://www.ubnt.com.
Safe Harbor for Forward Looking Statements
Certain statements in this press release are forward-looking statements within the meaning of Section 27A of the Securities Act of 1933, as amended, and Section 21E of the Securities Exchange Act of 1934, as amended. Statements other than statements of historical fact including words such as "look," "anticipate," "believe," "estimate," "expect," "consider" and "plan" and statements in the future tense are forward looking statements. The statements in this press release that could be deemed forward-looking statements include statements regarding release of new products and expected performance, price-performance disruptiveness, growth prospects, product applications and potential benefits, market positioning, short and long-term opportunities, likelihood of success in litigation, and any statements or assumptions underlying any of the foregoing. You should not place undue reliance on these forward-looking statements. Also, forward-looking statements represent our management's beliefs and assumptions only as of the date made. Ubiquiti Networks undertakes no obligation to update information contained in this press release. You should review our SEC filings carefully, particularly the discussions under the heading "Risk Factors" and elsewhere in our Annual Report on Form 10-K for the year ended June 30, 2012 and other filings filed with the U.S. Securities and Exchange Commission that identify risks that could cause actual results to differ from those made in such forward-looking statements.
SOURCE Ubiquiti Networks