Comcast, the first American cable operator company, was chosen to deploy free public hotspots during Pope Francis' visit to Philadelphia.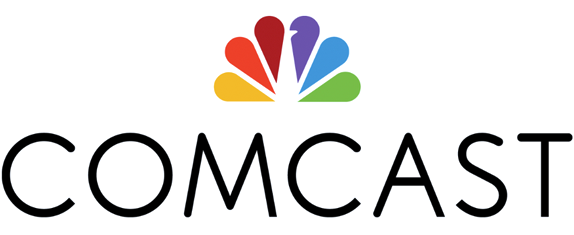 Pope Francis attended the World Meeting of Families (WMF) held on September 26th and 27th 2015. For this very special occasion, the WMF created the "Go Philadelphia!"mobile app to help foreign visitors during their journey in Philadelphia, by providing general information and answering the most common FAQs. Comcast was chosen to provide connectivity in downtown Philadelphia with the objective to deploy a network powerful enough to enable free Wi-Fi internet access during the international event.
The four main steps for setting up this network were the following:
Delineate the area that Comcast had to cover with the Wi-Fi;

Get as much Wi-Fi as possible in this designated area;

Find the best solution to spread Wi-Fi around this area;

Determine how much bandwidth is needed to provide enough Wi-Fi during the event
Comcast created a map of outdoor and indoor Wi-Fi access points available around the Philadelphia, this included restaurants, bars, shops, etc. to delineate the area of coverage depending on where the celebrations would take place and where visitors would await. In this area, they installed 32 Jumbotron (large screen televisions) for viewing capabilities. The network infrastructure was made up of Cisco 3702P Access points, powered via PoE (Power over Ethernet). The APs were not broadcasting an ssid with captive portal as their aim was to serve the city by bringing broadband connectivity and offering a free Wi-Fi connection to the public.
Comcast also calculated how many devices would approximately be used in the area based on the following assumptions:
Global area to cover is 1.598m²

3 people per 1m²

0.75 device per person

4.800 people will stand in 1 Jumbotron area (32 Jumbotron areas in total)
Comcast determined that approximately, 115.200 devices were going to be used during celebrations which helped them organize the network and calculate the potential Wi-Fi user base (the quantity of bandwidth needed). They assumed that only 50% of the visitors would be actively trying to access public Wi-Fi. They decided to use each Jumbotron as a mounting asset, equipping it with 8 access points which could support a total of 1.800 devices. This means that 57.600 devices would be able to connect to the Wi-Fi service .
With almost 1 million visitors expected, the challenge was to find a way to provide enough throughput for every WiFi user during the international event. Taking into account the dual band frequency of the network (2.4Ghz and 5Ghz), the capacity required, to provide a stable connection, was of approximately 5.6 Gbps.
During the two days, Comcast supported 4.3 million Wi-Fi sessions, transmitted 114.9 terabytes of data, and permitted to 250K users to connect to the "Xfinity Wi-Fi" SSID. Most of the content that was uploaded to the web using the public Wi-Fi consisted mostly pictures and videos of Pope Francis. By providing free access to Wi-Fi during this international event, Comcast enabled visitors to share this once-in-a-lifetime experience with friends and family.
Related articles:
Japan's emergency free public Wi-Fi hotspots
Telstra's free public Wi-Fi hotspot network in Tasmania
Montreal becomes smart through free public Wi-Fi hotspots