Investments in Wi-Fi equipment are going to be multiplied by 3 in 2017. Companies like Cisco, Ericsson, Huawei and Ruckus will be the first to benefit from this increase.
After a big growth in 2015, the Wi-Fi market is still increasing and especially the Wi-Fi public spaces market. In fact, between 2013 and 2017, $8.5 billion will be invested in Wi-Fi equipment for public spaces only. The value of the public Wi-Fi market in 2017 is estimated to be of 3 billion dollars.
While North-America is now the biggest market for Wi-Fi equipment, in 2017 the EMEA region and the Asia-Pacific region could become the biggest markets.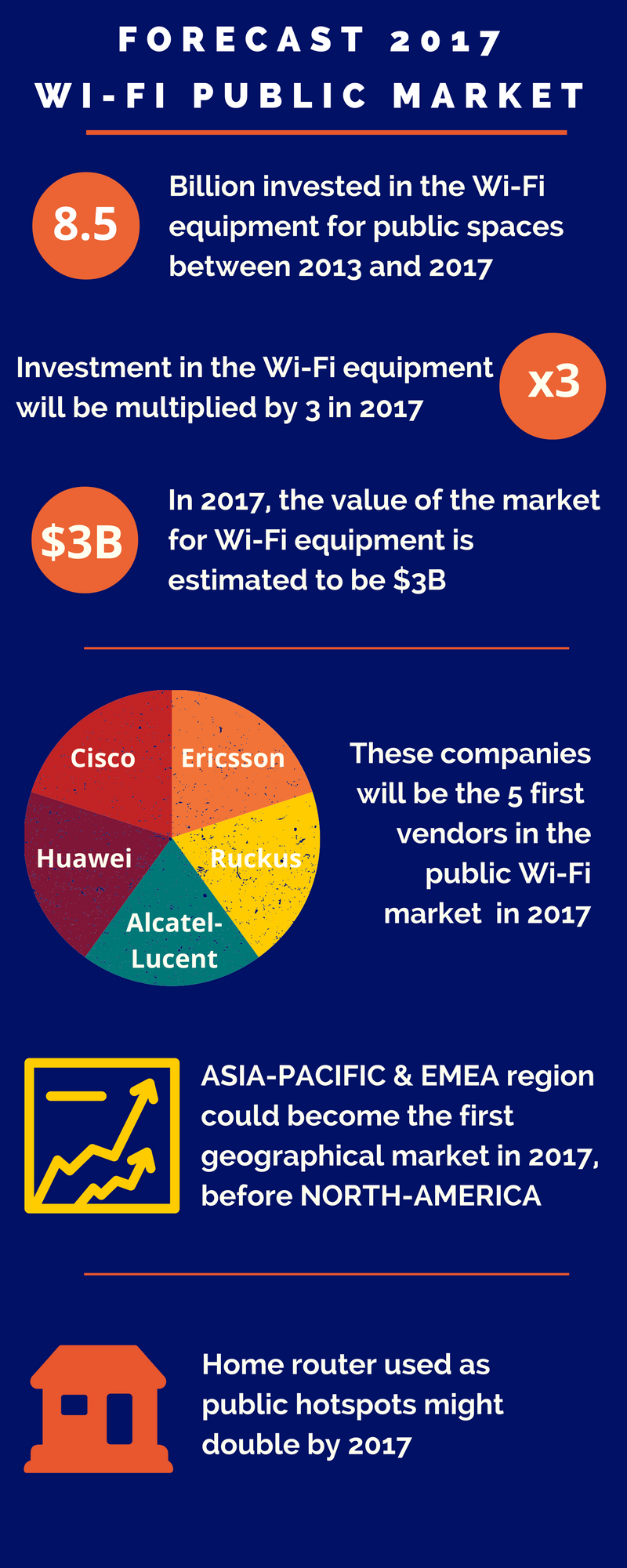 Related articles:

The evolution of the WLAN market in 2015
Public Wi-Fi: digital services for interactive venues
The growth of public Wi-Fi in Russia
Germany drafts a new law to facilitate WLAN public Internet access