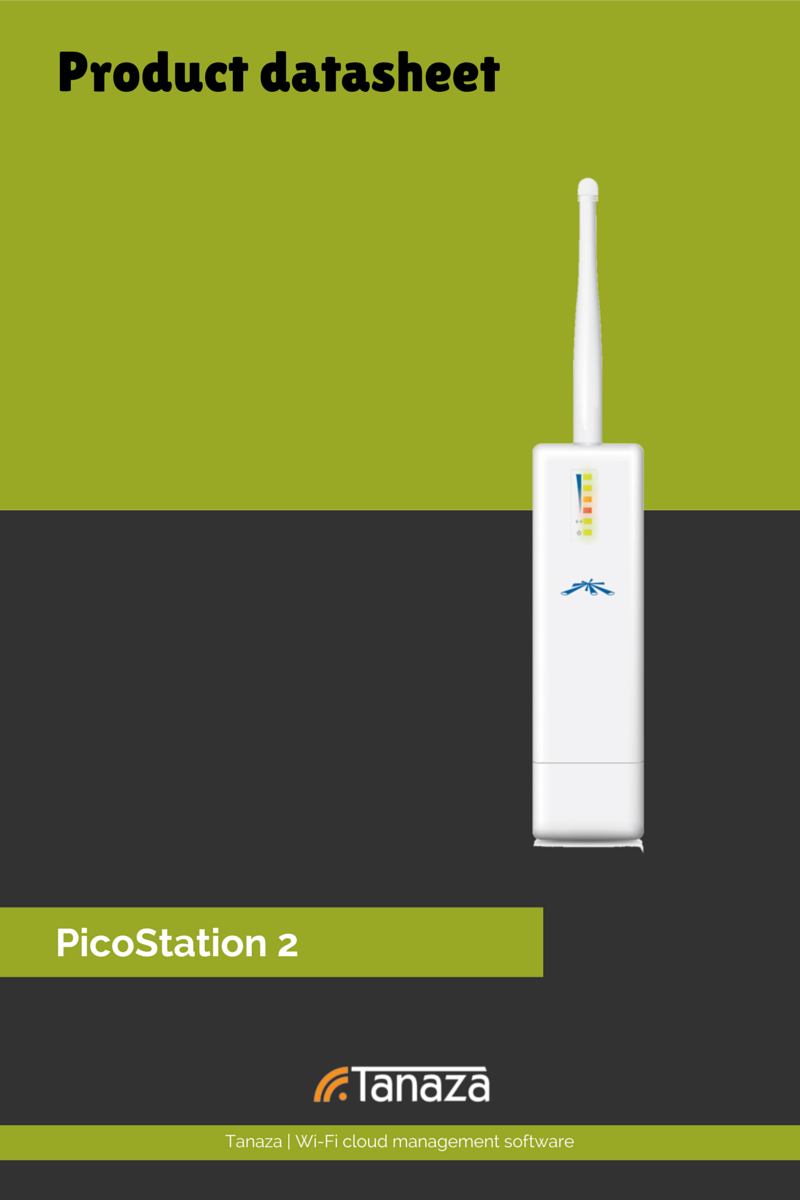 PicoStation 2 by Ubiquiti is a very small but powerful outdoor AP. With up to 1000mW of output power, the PicoStation family of outdoor WiFi AP's can provide high range coverage.
Download the complete datasheet for this device (click here to download it – PDF format).
By making this device Tanaza Powered, you can:
---
HOW TO FLASH THIS DEVICE IN 3 EASY STEPS:
Buy Picostation 2
---
SOCIAL HOTSPOT AND CAPTIVE PORTAL:
With the Cloud Management & Social login Account you can cloud manage your Ubiquiti Networks Picostation 2, create up to 8 SSIDs, build your splash page, add your logo, enable the social login with Facebook, Twitter, Google+, Instagram, LinkedIn and Windows Live.