The Wi-Fi social hotspot application that you can enjoy within the Tanaza Cloud Management platform now includes a few more capabilities, as requested by our Lead Users.
CUSTOMIZE ANY TEXT LABEL ON YOUR SPLASH PAGE

We know, it's not only a matter of ADDING YOUR LOGO or REMOVING BIG AND UGLY LOGOS of a company other than yours… we know that you want to provide a nice experience to your Social Wi-Fi hotspot, seen by Wi-Fi clients, and craft it according to your taste. So we just added the option to customize any text seen in the login process, so you are free to write whatever you wish, but… don't be rude with your users!

CLICK-THROUGH SPLASH PAGE

What if a client does not have a social media account? No Facebook, no LinkedIn, nothing… well, we just allowed to provide a very simple authentication process, which just requires to accept terms and conditions.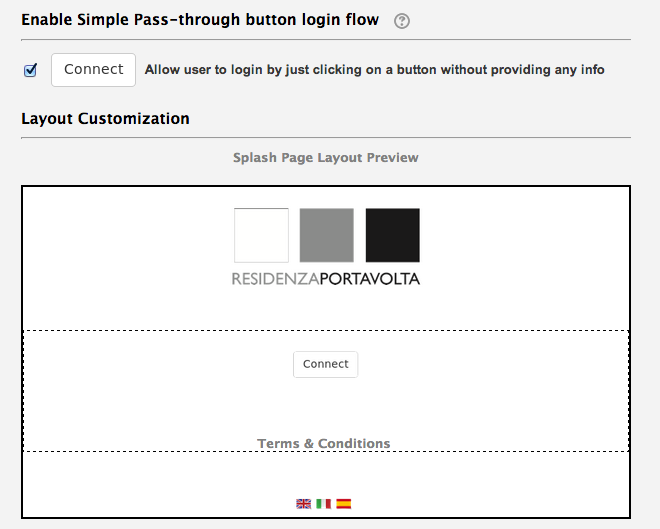 WANT MORE THAN A LIKE? > Social Wi-Fi Hotspot + Social Actions!

It's now possible to ask for Facebook Check-IN (which will happen at any new access to the internet), and even customize Posts adding a customized IMAGE and LINK URL!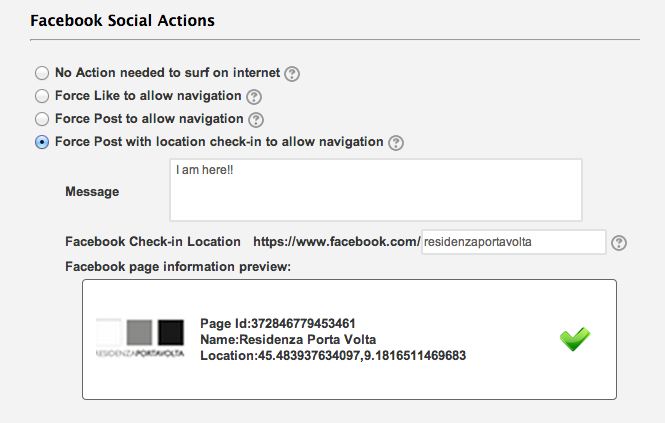 KNOW YOUR USERS BETTER

You can now see more information about your Wi-Fi clients.We added extra parameters when providing Facebook-based authentication, such as Gender, Location, Age. This way you can provide better and more valuable information to the venue.

SESSION STATISTICS

Previously, it was possible to see the list of registered Wi-Fi clients, with a few parameters of their profile (see previous point). Now, it's possible also to see how many sessions and when they made each session to use internet. You can also visualize and export the list of sessions done by each Wi-Fi client, so you have an even more powerful weapon to leverage a Social Wi-Fi Hotspot and offer marketing services.