Nice article about internet of things by TJ McCue
Back in 2008, Christopher Penn of the well known Marketing Over Coffee podcast blogged how "Starbucks SBUX -1.04% is watching your every cup." He reported on the Starbucks acquisition of Coffee Equipment Company and its internet-connected Clover coffee machine. Five years on, according toBloomberg , Starbucks has installed about 500 of the $11,000 Web-based brewers and with plans to dramatically increase that number over the next year. The company also has plans to start linking other in-store equipment, such as refrigerators, to CloverNet.
This digital connecting of things, of devices, of equipment is quietly simmering. I caught a glimpse of it last year, and many times since, when Electric Imp launched on Kickstarter with its tiny SD card that lets you connect your stuff to the internet and monitor it, manage it. Networking giant, Cisco, believes this "Internet of Everything" is a $14.4 trillion dollar opportunity.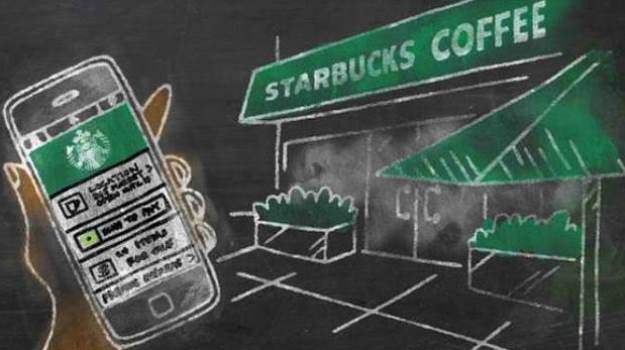 In two different Starbucks stores, I asked the baristas what is so special about this new Clover coffee machine. They spent a few minutes explaining how it will brew a cup from specialty coffees. When I inquired about if it keeps track of my preferences and reports them to Starbucks they didn't know anything about that. They already know quite a bit about me due to my Starbucks loyalty card and if I ordered specialty coffee via Clover they will know more. But most consumers, myself included, appreciate the perks of this knowledge. Starbucks has earned my trust and uses this information well.
Starbucks wants a piece of the IoE opportunity that Cisco talks about — for a variety of reasons. Some are customer specific, but more so it likely revolves around how to keep product in stores and fresh. Bloomberg pointed out in their story: Starbucks Links Coffee Makers to Web Fueling $27B Market that Starbucks is among those leading the charge for mass adoption of internet connected devices and machines because running servers in the cloud is not expensive and you can afford to compile all this data. That's why Cisco has been dedicating a lot of time and money to its new IoE platform and research.
In early 2013, "Cisco determined that IoE — the networked connection of people, process, data, and things — will create $14.4 trillion in total Value at Stake over 10 years (2013 – 2022). To help executives realize as much of this value as possible, Cisco just launched new, groundbreaking research — called the IoE Value Index —that shows $1.2 trillion of value is "up for grabs" in calendar year 2013." You can download the full Internet of Everything report here.
Okay, as with most research, the study is trying to assert a point of view that the company believes in and wants to promote. But it has some rigor to it and they lay out their methodology and approach, types of companies they surveyed. In fact, they surveyed 7,500 decision makers.
If Starbucks is finding ways to tie their equipment, their machines into a cloud-based network that reports in real-time, you can be sure that many other retailers are doing it as well. That's not bad, but it does signal more changes around your privacy online and now in real life.
* * *
Original article here.