We are happy to announce some good news related to our cloud management solution for multi-vendor Wi-Fi Access Points.
Breaking news 1 – Wi-Fi remote monitoring for ANY Access Point is now LIVE!
Yes, you can see single AP statistics and net-wide aggregated statistics. You'll also know if a device is alive or dead, thanks to a nice green/red bullet close to the AP icon. This works with all devices, provided they have SNMP (any version).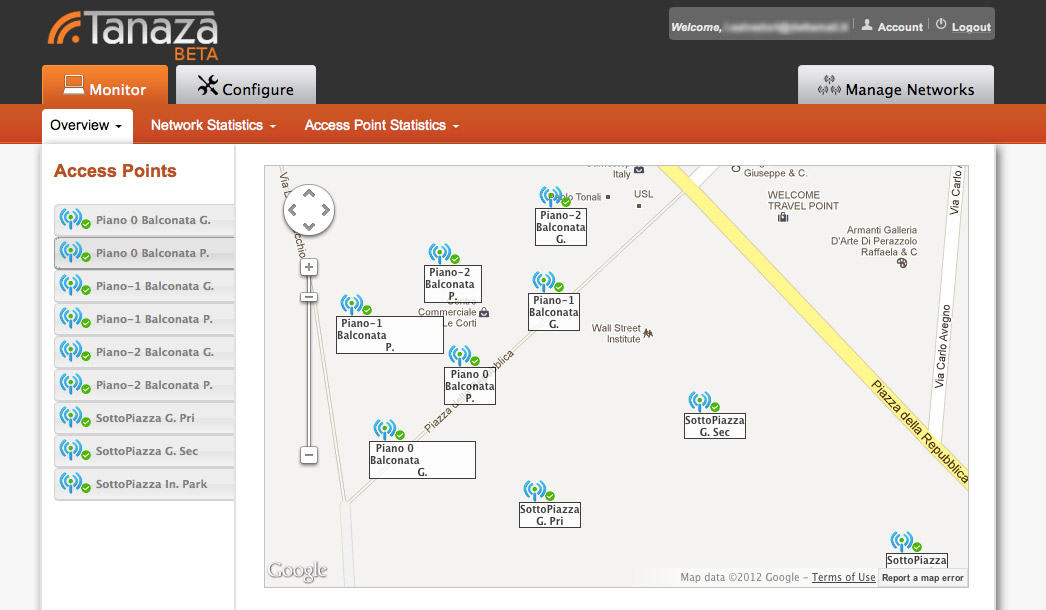 Breaking news 2 – More models, more freedom!
You are now able to cloud manage Wi-Fi devices by Netgear, Ubiquiti, TP-Link, D-Link, Engenius and Ruckus Wireless. For the complete list, just go here. The team is now working and testing Aerohive, Apple and other devices. We'll keep you updated.
Breaking news 3 – External Radius integration
Tanaza Powered APs, devices that have the freely available Tanaza firmware inside, will soon support Radius authentication. Stay tuned.
Breaking news 4 – Tanaza Agent as OpenWRT module
We are almost there: we are working hard to develop compatibility for any OpenWRT device. If you are interested in this project, just let us know, writing to embedAT-nospam-ATtanaza.com.
>>>>>>>>>>>>>>>>>>> Merry Christmas and Happy New Year?! Not yet…