The combined consumer and enterprise worldwide wireless local area network (WLAN) market saw a big growth in 2015, and based on their increased market shares and market revenues, 5 companies stood out.
According to results published by the International Data Corporation, the WLAN market increased by 1.4% in the fourth quarter of 2015 while declining by -0.3% for the full year 2015. The 5 major players currently on the WLAN market are Cisco, an American IT company specialized in networking services; HP, the company that recently acquired Aruba Networks; Ruckus, an enterprise offering networking hardware and software; Huawei, a Chinese company that furnishes IT solutions; and Ubiquiti, the youngest WLAN market player, founded in 2005.Although these 5 major players have increased their market revenues, they face a deceleration of the annual growth rate mostly due to the uncertainty of the global economy and the market transition from 801.11n to  "Wave 2 802.11ac" products which is happening slowly. For the full year 2015, 802.11ac accounted in the professional market for 51.0% of access point shipments and 66.1% of access point revenues, while in the consumer market it has been significantly slower.
Geographically, the Asia/Pacific area see its strongest growth rate with +11.3% for the full year 2015, while Europe, Middle-East, and Africa see an increase of +5.1%. Latin America increases by +7% and North-America sees the lowest growth with only +0.4% for the full year 2015.
Read this blog post to know more about the hotspot global predictions for 2015-2020.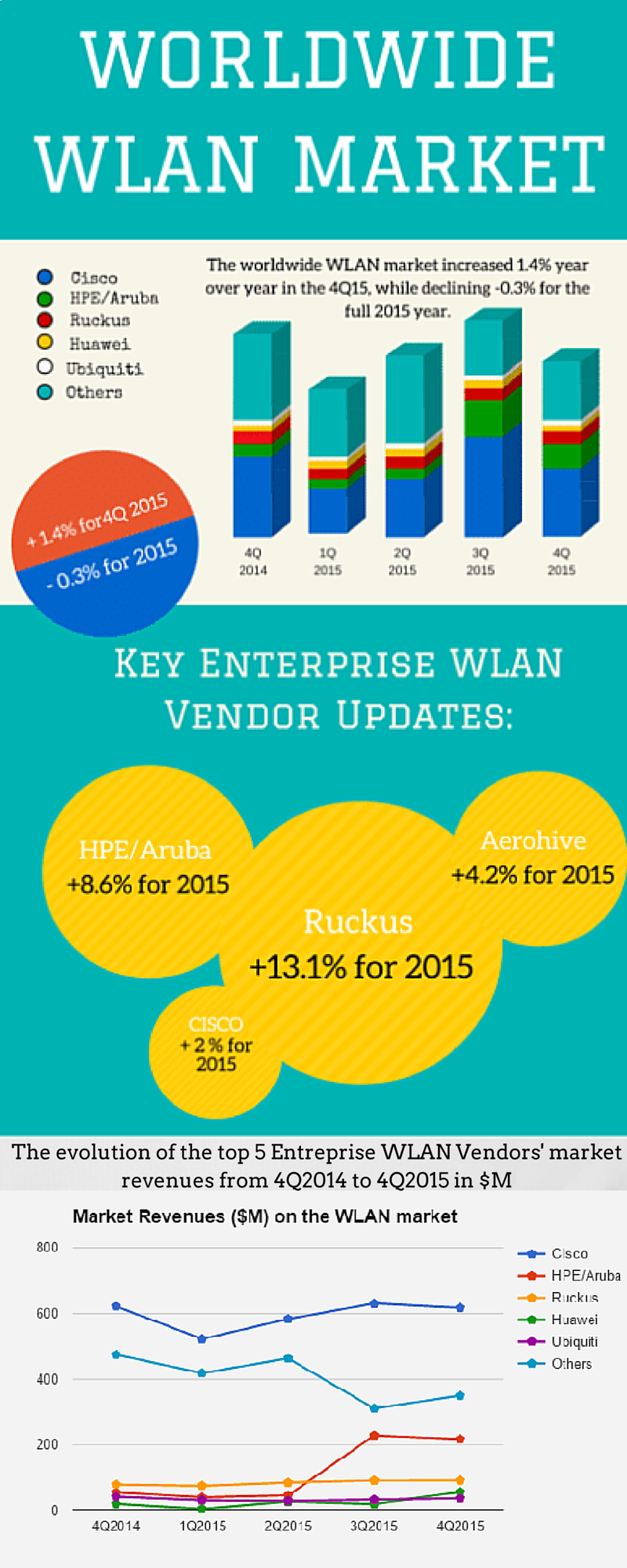 Related Articles: 
Deploy a high-speed WLAN connection, like a Pro
Tanaza Instant Demo – Cloud manage your WLAN
Similarities and differences between Facebook WiFi and Tanaza