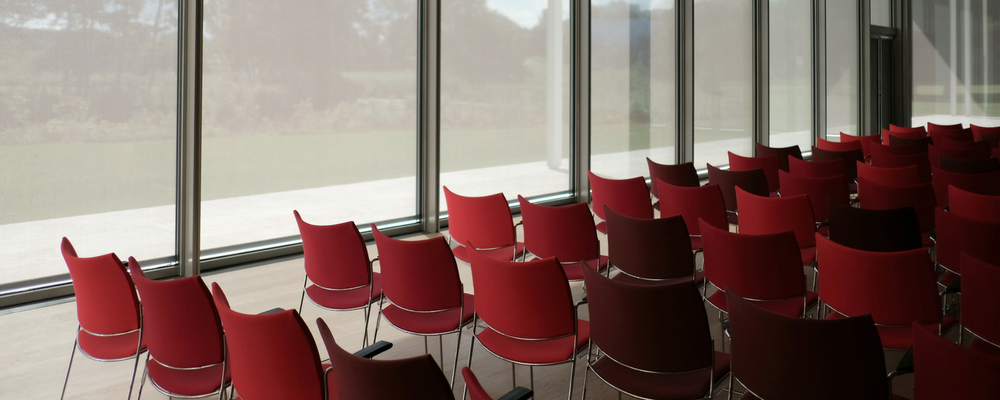 If you want to sell Wi-Fi services to event venues, congress centers, conference organizers, exhibitions, event planners and PCOs, use this quick reference guide to help you achieve your success!
1. FOCUS ON KPI MEASUREMENT
Measure the results you are able to deliver. Focus on Wi-Fi return on investment. 
Thanks to Wi-Fi, you have lots of valuable data about people attending a conference or a sponsorized event:
Number of impressions and clicks on video and image advertisements
Number of views and clicks on the event landing page. The landing page includes offers, promotions, useful info, event agenda and call to actions
Personal info about everyone that connects to the Wi-Fi: e-mail address, phone number, gender, age, hometown, etc…
Heatmap of the floorplan: you can understand how many visitors were in a specific area of the location (e.g. near a sponsor's exhibiting area) and for how long they stayed. Anonymous detection of devices is active even if they don't connect to the Wi-Fi
Number of people downloading the event app
Number of social actions and Likes generated by WiFi
Compare Wi-Fi data with the information of people that registered to the event: discover contradictions, gaps or strenghten your stats with up-to-date information. Help organizers to intercept trends before their competitors, through data analyzis.
2. GENERATE SOCIAL ENGAGEMENT: CONSIDER EVENTS AS COMMUNITIES
Marketing costs to promote an event can be very high. Help marketers generating an active community of users, by generating social actions and Likes through WiFi!
Generate LIKES for brands sponsoring the event, through the Wi-Fi
Generate POSTS about the event
Generate check-ins at the event venue
Pick up the Twitter feed of the event and publish it in the landing page to which the user is redirected after authentication
3. GENERATE NEW SPONSORSHIP AND ADVERTISING OPPORTUNITIES
Leverage the power of the Wi-Fi captive portal to generate new sponsorship and advertising opportunities.
Show video and image advertisements to event attendees before the authentication phase
Create sponsored SSIDs: the splash page will show the brand logo and a text, to announce that WiFi is offered by a sponsor company
Create a customized, branded landing page with useful info about the event, the conference agenda, the Twitter feed… and configure the Wi-Fi to redirect people to it, after authentication
If there's an event mobile APP, redirect to the download after authentication
Get e-mail addresses and personal information to send promotions after the event
Get phone numbers for follow-ups
4. FOCUS ON INTERNATIONAL EVENTS AND B2B EVENTS
Highly effective WiFi is the #1 issue for planning professionals and business conference attendees today. International delegates need to stay connected now more than ever, while they're abroad, and many of them attend conferences with multiple wireless devices.
5. MAKE THINGS EASY, RESPECT DEADLINES, KEEP COSTS IN LINE
Congress organizers love reliable and flexible suppliers. If you want to achieve success in market, there are three rules:
Make things easy. The user flow to authenticate should be simple. If the WiFi is working and everything's going smooth… You did your job!
Respect deadlines.Break this rule and you won't work again in the events sector!
Keep costs in line and respect terms and conditions of your contract. Costs should be clear and transparent.
6. LEVERAGE YOUR RELATIONSHIPS WITH AGENCIES
Engaging with an agency that has strong industry and local relationships will help ensure you better deals.