More than one year and a half after its commercialization in October 2014, the VoCore Linux mini computer with wifi still impresses robotic fans and tinkerers with all its features.
For those who don't know, Linux is a free operating system, which means it is a software that manages all of the hardware resources associated with a desktop or computer. In October 2014, Linux created the tiniest single board computer ever seen: the VoCore. This Linux mini computer is technologically advanced and is introducing very interesting features that open a world of creative options for the robotic fans and nerds!
In fact, the VoCore is, on one hand, impressive due to its size: no bigger than a coin, which implies that it can be easily embedded into any other object/system. On the other hand, this mini computer also contains lots of features: it runs OPENWRT and it provides up to 20 GPIO lines (this means the VoCore has no predefined purpose, it's controllable by the user at run-time). Furthermore, the Vocore includes an on-board Wi-Fi adapter, can extend ethernet and USB interfaces, operates as a fully functional 2.4GHz WiFi router, and more. This mini computer's full hardware, source code, operating system, and applications are editable, which means that every BIT of the Vocore can be controlled!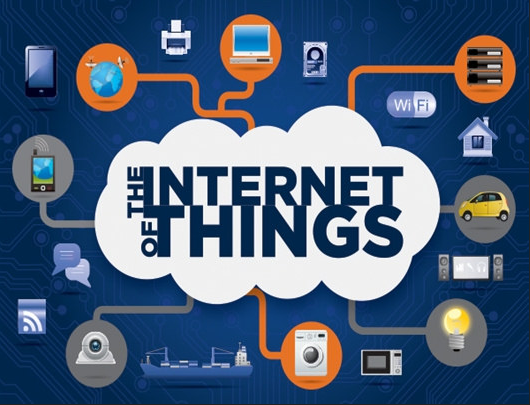 Linux has created a kind of community around the VoCore, inviting everybody to use their creative skills to create new smart objects. This single board computer is an extra tool that contributes to the Internet of Things' propagation . Robotic fans and nerds already published on internet a lot of projects, and videos on Youtube that illustrate what can be created with the VoCore mini Linux computer, for instance, turn on/off a light from a computer, control a toy car remotely via Wi-Fi, create an intrusion detection system, create tiny airplay etc.
Of course, using the VoCore implies that one has tech and IT skills, however, tutorials, made by the community, can be easily found to discover more on how to use the VoCore. 
Related articles: 
Farm animals carrying Wi-Fi: rural IoT
Linksys provides networking solutions for Intel's IoT lab in Dubai
Tanaza also embraces the inroad into IOT connectivity via Smart Wi-Fi. Its Wi-Fi Cloud management solution is currently being used by Tacira Technologies to provision smart digital services in public spaces throughout Brazil.