Vodafone, through its Vodafone Foundation and the association Télécoms sans Frontieres, is helping to re-establish communications after the recent earthquake in Nepal. 
The volunteers are working to deploy instant network equipments called "Networks in a backpack". This systems can be deployed in 10 minutes even by non-technical users and connect up to 100 mobile phones within a radius of 100 metres to local telecom networks. The networks will send text messages providing emergency information to people in the area.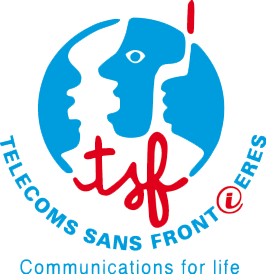 Vodafone will help local telecom operators as well, but not with a small "Network in a backpack". They will use a larger 100kg instant networking equipment, that gives coverage to a radius of up to 1 kilometre: "Establishing communications in the aftermath of a natural disaster is crucial, both for the coordination of aid and to enable those affected to reconnect with family and friends," said Andre Dunnett, Vodafone Foundation director.
Skype and Viber are helping as well, by waiving call charges to the affected regions.
The system has already been tested after the typhoon in the Philippines in 2013 and it facilitated more than 440.000 phone calls and more than 1 million messages in 29 days.