It's time..
On September 13th we will present the Tanaza solution in Silicon Valley, at the Wireless Field Day 3 event in San Jose, unveiling how we could achieve managing multiple-vendor devices from within a single web interface. We've hit some big milestones and now it's time to share:
The Tanaza team spent 2011 building, working to take the Tanaza technology live.
On February, 15th 2012 the Cloud Management platform went live and started to allow users to remotely manage Wi-Fi Access Points made by different vendors.
We now support Netgear, TP-Link, Ubiquiti, Engenius.
So… it's time to do it. It's time to ask for feedback from the market, from the very best industry experts. This unique event brings together innovative IT product vendors and independent thought leaders, allowing them to get to know one another. It is a forum for engagement, education, hands-on experience, and feedback.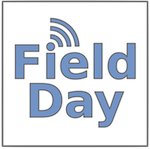 We think that our Tanaza solution is a perfect fit for Small Businesses, hotels, colleges and hospitals who want their Wi-Fi networks to be efficiently managed by themselves, or through System Integrators and Managed Solutions Providers.
We want to give them the ability to do everything in one click and to avoid repetitive steps – doing things again and again, and one-by-one. We want to enable System Integrators operating in the SMB space to reach operational efficiency. We want to build a vendor-agnostic community of IT experts that can socially interact, share ideas and help each other.
This is what we believe we are doing. Now it's time to hear how we are doing it according to the experts: we are ready both for good and bad feedback, and ready to always improve.
See you at the Wireless Field Day!