WhatsApp data sharing with Facebook is currently breaching Germany's data protection law. For this reason, WhatsApp is now being targeted by Germany's privacy watchdogs.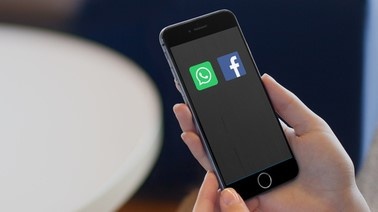 Last September Johannes Caspar, the Hamburg Commissioner for Data Protection and Freedom of Information, requested Whatsapp stop sharing its users' data with its parent company Facebook. According to Caspar, Facebook is infringing the data protection law of the country by collecting the information of around 35 million WhatsApp users in Germany without their permission.
WhatsApp data sharing with Facebook started when the company changed its terms & conditions and privacy policy. Last August, the messaging service, which was so popular for handling the privacy of its users, started sharing its users' phone numbers with Facebook so that Facebook could provide its members with better friends suggestions and tailor-made advertisements.
This fact aroused the concerns of both WhatsApp's users and the Hamburg data protection commissioner, who then ordered Facebook to delete any new and existing data about Whatsapp's German users. What's more, according to the German data protection law, there had to be legal approval for the two companies to share data with each other and, as Mr. Caspar stated, this did not happen when Facebook acquired WhatsApp two years ago. Therefore, WhatsApp data sharing with Facebook is currently occurring with no legal basis.
Whatsapp's new terms of service and privacy policies also attracted the attention of the Article 29 Working Party, the European watchdog group for data protection. Last October, the party sent a letter to WhatsApp founder Jan Koum expressing its concerns about how European users' data is being used and requested that they stop sharing information until the appropriate legal protections could be assured.
Nonetheless, WhatsApp stated that its collaboration with Facebook has not undermined its commitment to user privacy. WhatsApp data sharing with Facebook indeed does not mean that users' information will be given to advertisers and the company assured that users' messages cannot be read by anybody (by virtue of end-to-end encryption).
Related articles:
Private Wi-Fi access operators freed from liability in Germany
Germany plans to ease its restrictive Wi-Fi rules
German churches offer free Wi-Fi via "Godspots"