Success stories
Discover companies like yours who have found success with Tanaza Wi-Fi.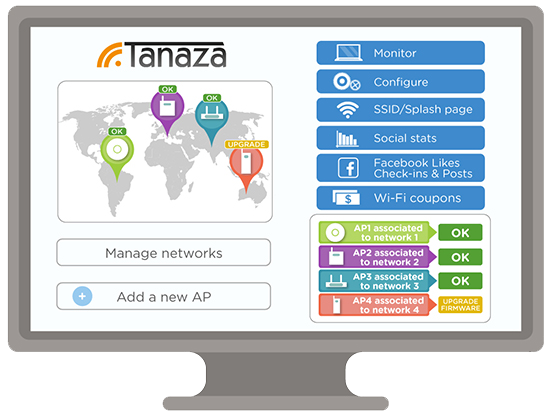 Try now the full set of Tanaza superpowers!
Start the 15-days, no-limits, all-in-one free trial:
Unlimited networks and APs
Unlimited connected clients and concurrent users
Unlimited splash pages
Full feature set
Access to the Social Dashboard for your customers
I want to start the free trial now!