Simple yet powerful Wi-Fi couponing system for paid wifi deployment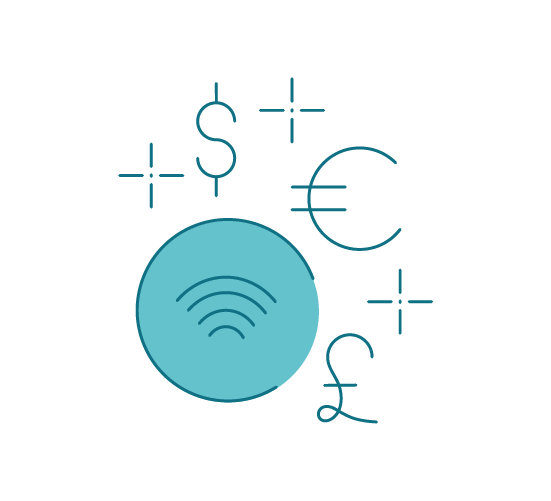 Easy-to-use, multi-role software for paid Wi-Fi
The Tanaza Couponing System allows you to easily create, print and distribute vouchers for Internet connectivity.
You will be able to configure a coupon template and set the data limit, a quota limit, the duration, and other key metrics. You can also customize texts and how the coupon is printed.
Then, a front desk operator can easily print tens of unique coupon codes in seconds and distribute or sell them to your guests. The easy-to-use monitoring dashboard allows you to see in real-time if a coupon has been used or not.
Coupon codes can be customized, to give users a personalized passphrase to access the Wi-Fi network.
The IT admin can configure multiple-level roles. The capabilities of issuing vouchers, monitoring clients and see stats are singularly assigned to authorized people (such as front desk clerks, hotel managers, venue owners).
Limit and control guest Internet access
The Couponing System allows you to limit guest accesses to your Wi-Fi network. For example, you can distribute Wi-Fi vouchers with limited download and upload quota, limited dowload and upload bandwidth, limited number of devices.
You choose the duration and the expiration date, and you can enable the "stop and resume" option.
Everything is under control.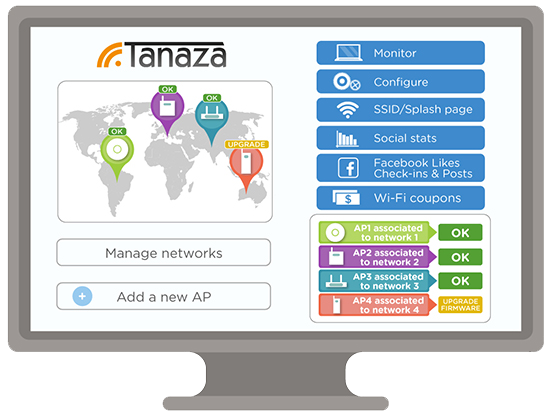 Try now the full set of Tanaza superpowers!
Start the 15-days, no-limits, all-in-one free trial:
Unlimited networks and APs
Unlimited connected clients and concurrent users
Unlimited splash pages
Full feature set
Access to the Social Dashboard for your customers