Unleash the power of data with Tanaza APIs!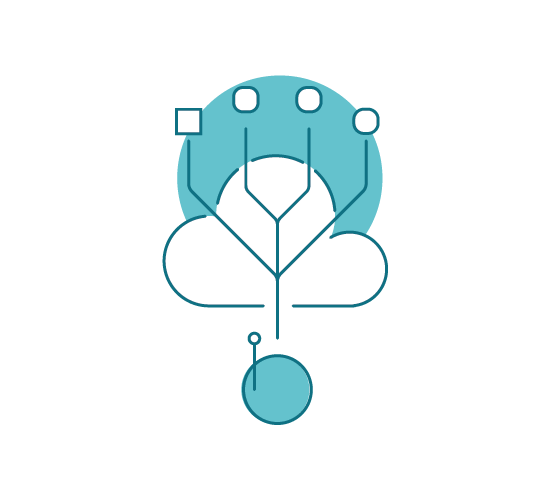 Be creative! Get started with our APIs and create your unique app.
Thanks to Tanaza APIs, you can now get access to the Tanaza Cloud Dashboard data set, and use it in many creative and useful ways.
Tanaza releases three types of APIs:
Network management API
Network monitoring API
Application API
Monitoring API
Monitoring API includes the following information:
Which networks and APs are in your account
Per each AP: label, MAC address, SSIDs, the timestamp of the latest packet received by Tanaza, the current status
SSIDs currently active. Per each one: label, list of the connected clients
Connected clients, strenght of the signal (in dBm)
Push notifications
Tanaza Push Contact Notifications is a new pre-released feature that allows customers to receive updates about events.
Each customer will be able to expose a public endpoint where the Tanaza Infrastructure will deliver notification messages (through HTTP Post Request) with useful information about the event.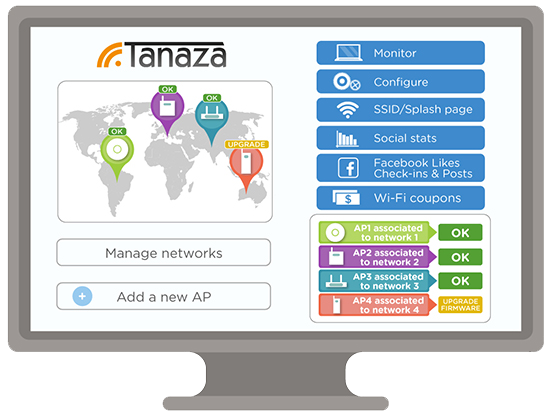 Try now the full set of Tanaza superpowers!
Start the 15-days, no-limits, all-in-one free trial:
Unlimited networks and APs
Unlimited connected clients and concurrent users
Unlimited splash pages
Full feature set
Access to the Social Dashboard for your customers
I want to start the free trial now!