Advertise your brand using WiFi
Many businesses are shifting their advertising tactics from traditional digital advertising towards WiFi Advertising.
Why is WiFi advertising important?
With the developing WiFi market now at its peak, WiFi hotspots have become the preferred medium for businesses to engage with their clients and increase their brand awareness. Many SMBs are currently exploring WiFi as a channel to advertise their products and services and generate new leads.
One of the greatest things about offering a Wi-Fi connection at your location is that by properly configuring your splash page you can  collect useful data, promote your brand,  save on your advertising budget and target more closely a niche group of users with customized advertisements and promotions, in order to encourage them to interact with a business.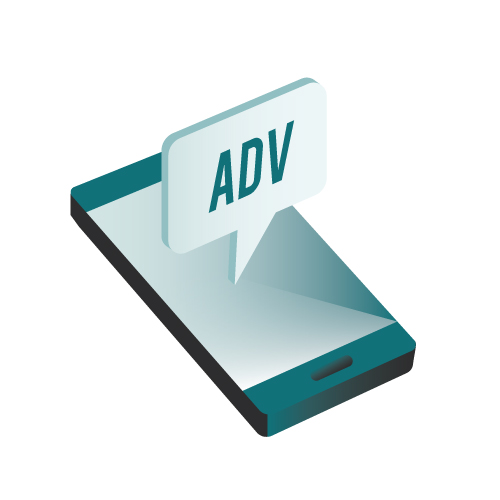 How to leverage WiFi as an advertising tool?
If you offer WiFi at your location, you know that you are offering a much-wanted service that most of your customers will benefit from.  
Since most are likely to connect to your network, your WiFi hotspot is the medium to promote your business for free! This is the right moment to encourage new customers to engage with your brand and to foster brand loyalty with your existing ones.
The idea behind WiFi advertising is that you can target the right audience, at the right time – most likely, while at your location when they are willing to buy or share their feedback about your location with their friends.
Your network's authentication page, also known as splash page, is the place where you will display your targeted advertisements, whether they are in image or video format.
Based on the data you have obtained about your customer, you can choose what they will see when they log onto your network; they will automatically see whichever type of advertisement you choose to show them for a designated amount of time before being given access to your WiFi.
With Wi-Fi advertising you can:
• Target the right audience: Use WiFi advertising to target the right audience with personalized messages or media. Manage what your users see about your business and promote relevant content that will interest them.
•  Improve your reputation: Choose when and for how long your users will view the ads. If you customers are not bothered by your advertising, they will more likely to like your Facebook page or check-in at your location.
• Feature relevant content: Display image (of any size) and video advertising (with random or time-based location) in the right moment and target your customers while they are in your location with  in-store discounts, special offers and other such promotions on the splash page.
• Stay ahead of the game: Use the data gathered about your WiFi users to identify trends, test different ads and monitor the results of your campaigns.If a new segment of users is growing, target your ads to them. You will capitalize new opportunities before your competitors!
• Nourish customer loyalty: Improve your customer retention and engage with your new and returning users when they are using your WiFi – target them with advertisements and customized email marketing to keep them interested and coming back.
Display your advertisements on
the Tanaza splash page
Many of our clients choose Tanaza for its personalizable WiFi splash page. A splash page can be considered a valuable promotional space that enables businesses to engage with their clients with the right content, at the right time. 
Thanks to this built-in feature, which includes an editor, you can customize your splash page by adding a background, a logo, and image or video advertisements and your preferred authentication method for your customers (i.e. Facebook, Twitter, LinkedIn).