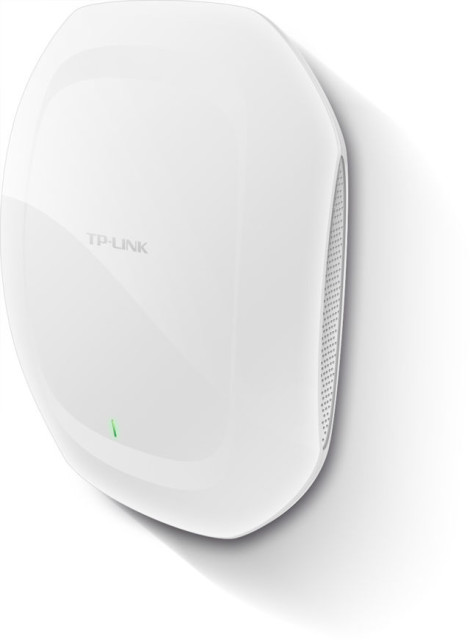 At CES 2014, the global networking company TP-Link announced its first AC1750 wireless access point with Power over Ethernet, the EAP320.
This AC1750 enterprise dual band Wi-Fi access point was announced for Q3 2014 but it is not available yet.
The EAP320 supports the 802.11ac standard and it will provide up to 1750 Mbps of available bandwidth alongside simultaneous 2.4 GHz 450 Mbps and 5GHz 1300 Mbps, while using bandwidth intensive or latency sensitive applications, such as VoIP calls, streaming HD video or playing online games.
PoE capability enables an easy and flexible deployment, with no need for additional electrical wiring.
The EAP320, as many other access points and WiFi routers from TP-Link, comes with a pre-loaded proprietary software for elemental cloud management of the access points, configuration of a captive portal and channel assignment.
Related article >> How to get Facebook Likes through WiFi
Related article >> How to pick the right channel for your WiFi network