Multi-language, branded, responsive splash page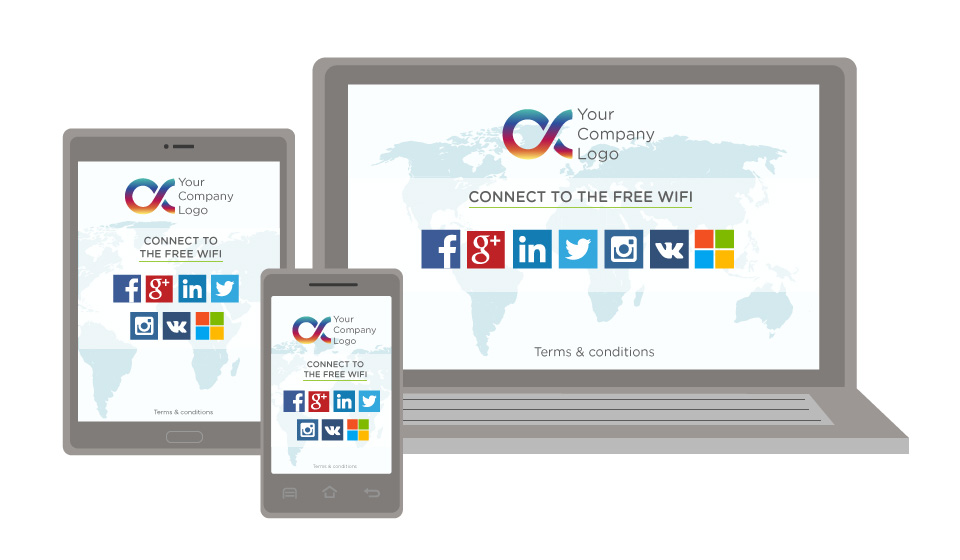 Unprecedented flexibility and usability
Building a splash page with the new Tanaza Splash Page editor is super-easy. You can simply drag and drop the elements from the left component bar, and customize them through the control panel. Every splash page that you create is responsive, and you can easily check how it's seen from any mobile device through the "Device preview" panel. Connecting to the Wi-Fi network is super-easy, as the Wi-Fi splash page is available in more than 60 languages.
Images, background, HTML, buttons and text
You can put your brand (one or multiple logos) anywhere on the page. Choose a background and add as many lines of text as you want. You can also add buttons and linked texts, as you can customize the walled garden. The splash page editor is extremely flexible and allows you to write your own HTML code and add in-line CSS styles. You can add to the same page multiple authentication buttons: email and/or phone (with SMS token verification), social login (Facebook – eventually with check-in, Google+, Twitter, Instagram, VK, Linkedin, Windows Live), with a code… anything you need is at your fingertips. You can customize the graphic design of any type of login flow.
Advertising with rotation
Thanks to the Tanaza built-in system for smart advertising and ad rotation, you can add to your splash page a video advertisement or an image advertisement, even with random or time-based rotation.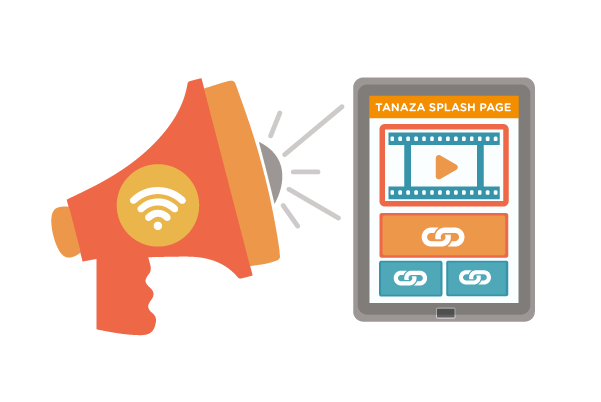 Your sneak peek of the new splash pages