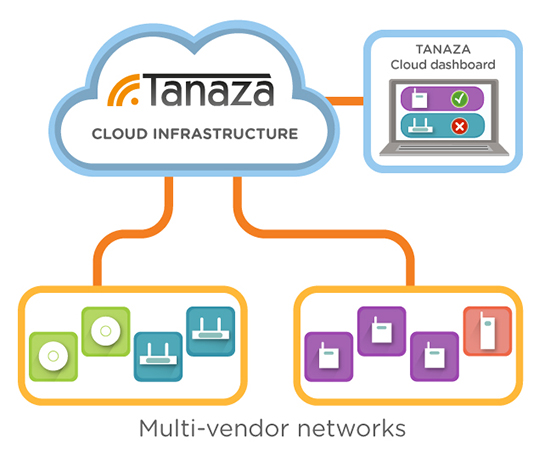 Cloud Infrastructure
---
All the information and the statistics about the Tanaza Powered APs that you are cloud managing are stored in a secure, reliable, scalable and redundant cloud infrastructure.
Tanaza is hosted on Amazon Web Services: your data is stored in the public cloud but are isolated from the other network data, like in a multi-tenant infrastructure.
You can sleep at night!
The benefits provided by Tanaza architecture
No need for a physical or virtual host for every location
No high expenses to install, maintain and upgrade on-premises IT infrastructure
High levels of availability and fault tolerance, thanks to the complete separation between the management plane and the control plane.
Permanent accessibility from anywhere, anytime.
Remarkably high savings, because of the elimination of expensive hardware controllers in the architecture and the reduction of on-premise maintenance.
Saas-delivered software dramatically lowers the total cost of ownership. Easy forecasting, no unexpected costs.
Extraordinary performances and value-added funcionalities available in the centralized management system. Automatic upgrades and constant innovation.
Limitless scalability and flexibility, no effort needed to execute implementations and upgrade, reduced time-to-value interval. Fast deployment in continuous upgrade mode.
Exceptional security and permanent updates to comply with current standards and relevant laws
No more local software installed on local hosts in every location
No need to configure complex VPNs, port forwarding, Public IPs, Dynamic DNS
Top level security and reliability
The encrypted management traffic and the clients traffic are completely separated to guarantee security
Tanaza architecture and communication protocols have been designed by our engineers in order to provide extreme levels of security and reliability.
There is a complete separation between client's traffic and Access Point management traffic, which is sent through a secure 256bit SSL encrypted tunnel.
Tanaza domains are certified and Tanaza Agent authenticity is granted by a code-signing certificate.
At last, as Tanaza is hosted on Amazon Web Services, you get the highest levels of reliability available on the market.
You can sleep at night!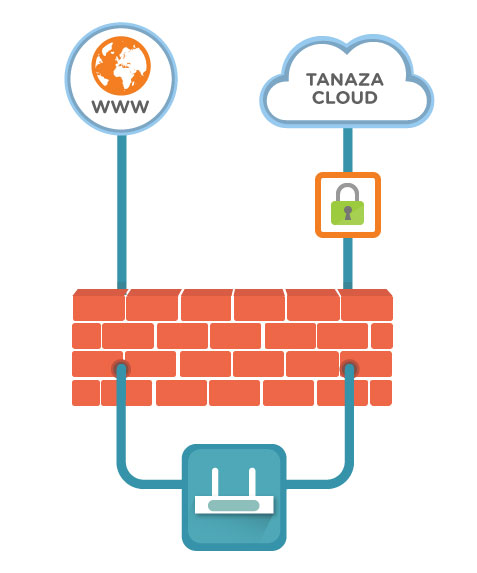 Afraid of network outages? Tanaza availability is 99,99%
The Tanaza architecture has been designed in order to maximize reliability and availability, thanks to a complete separation between the management plane and the control plane that make it fault tolerant.
If you are looking for a high-availability solution for Wi-Fi cloud management,  Tanaza is the right choice: its availability is 99,99%.
No downtime costs: you don't lose productivity, revenue, customers!
Software-as-a-service, with unlimited scalability
Scale up and down as you need
You can start managing 3 or 5 access points, and then scale up if and when you need to. The flexible "Pay-as-you-go" formula is based on your demand, for a software budget that's easy to manage.
Be prepared for new opportunities, with a Wi-Fi cloud management software that scales to meet your organization's needs. So you can focus on your business with no distractions, thanks to a scalable infrastructure that will grow with you.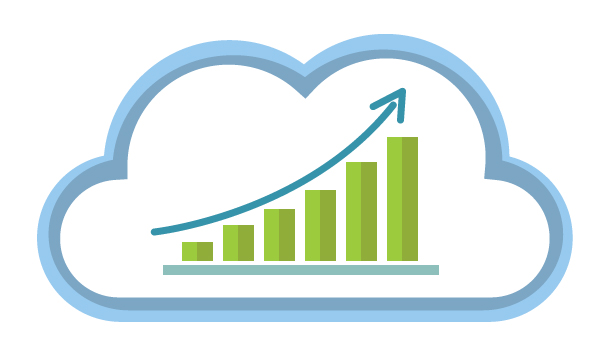 You pay only for what you use
You are charged for the number of access points connected to your cloud.tanaza.com account, with unlimited number of connected clients, networks and locations. You don't need a tenant license anymore.
Software costs are manageable and predictable.