The 4 best Wi-Fi analyzer apps to boost your network speed

Check out our list of the 4 best Wi-Fi analyzer apps that help boosting your network speed and improving your Wi-Fi signal strength.
If you want to optimise your network you should download one of the following Wi-Fi analyzer apps on your Android or iOS device. A Wi-Fi analyzer and scanner is a valuable tool for both IT professionals and home users as it provides a wide range of detailed information about the performance of your Wi-Fi connection, such as: Wi-Fi channels scanning, Wi-Fi signal strength detection, SSIDs discovery, number of devices connected to Wi-Fi hotspots, etc. In this way, network admins can check the channels in the area they're operating on and choose the less crowded ones, so as to minimise interferences and signal dropouts and enjoy faster Wi-Fi speeds.
1. Test your Wi-Fi signal strength with WiFi Analyzer for Android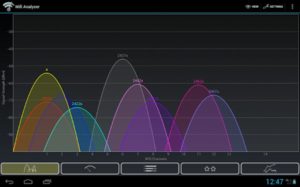 This Wi-Fi scanner app shows the Wi-Fi channels being used around your area and provides a Wi-Fi signal strenght tester that allows you to detect how strong your signal is. In this way, when setting up your WLAN deployment you will know where to better position your Wi-Fi access points for a better signal coverage and faster wireless network connection. WiFi Analyzer provides a very intuitive graphical representation of the channels nearby and helps you choosing the less congested ones.
Image source: Uptodown
2. Manage your Wi-Fi network directly on your device with WiFi Manager for Android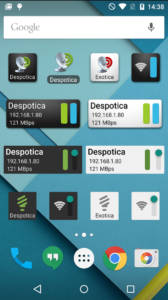 The WiFi Manager analyzer tool is ideal for network monitoring and management and delivers useful information, i.e. network speed data, signal strength of your connection, list of SSID and networks, so as to improve the quality of your Wi-Fi directly on your device.
Further, should you operate on different SSID, it automatically connects you to the most reliable one.
The visual representation of detailed connection and network information is very intuitive and included in the app's home screen widgets.
Image source: Google Play Store
3. Enjoy a great user experience with Netx for Android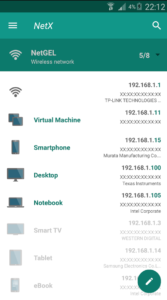 This handy tool for network discovery and scanning comes with a neat and simple user interface, allowing you to view the detected information through both graphs and ratings.
This Wi-Fi analyzer app shows SSIDs, signal strength and channels in use. Also, it scans the devices connected to your network and displays their related information, including IP Address, MAC Address and vendor info.
What is more, Netx is equipped with a network security feature that sends you alerts if unknown devices connect to your network.
Image source: Google Play Store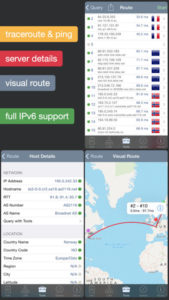 This WiFi analyzer app is available on the App Store for iOS devices only, both iPhone and iPad.
Among its effective features, this tool scans your WiFi LAN, by filtering all network devices around you and discovering their SSID and IP addresses, and detects issues in your network configuration, internet connectivity and even remote servers.
This WiFi scanner application comes with a fast internet speed tool that allows you to test both download and upload speeds, see the results with graphs and view your previous results in history.
Image source: Apple Store