Monitor WiFi networks and control access points remotely
Tanaza enables users to monitor the WiFi network's performance indicators thanks to real-time statistics, both at the WiFi network and access point level.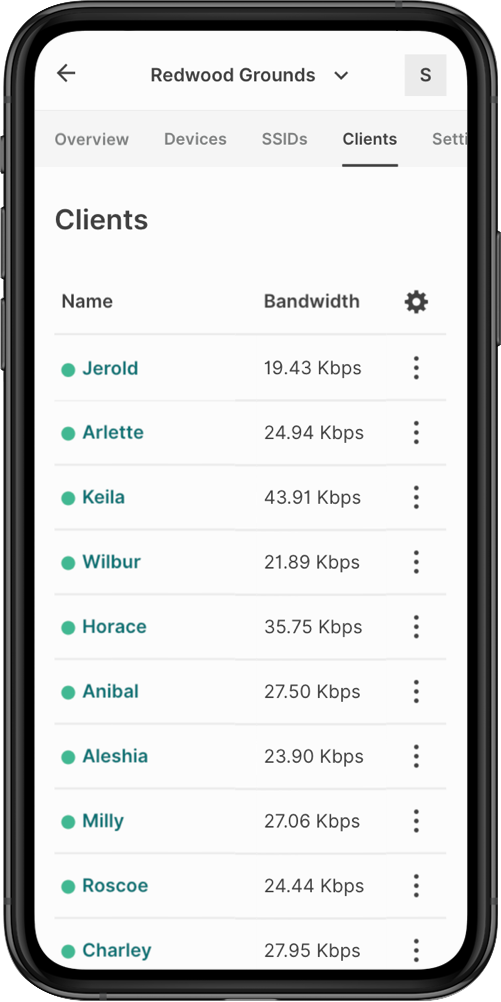 Wireless Clients' connection
Check how many client devices are currently associated with a WiFi SSID and how much bandwidth they are consuming.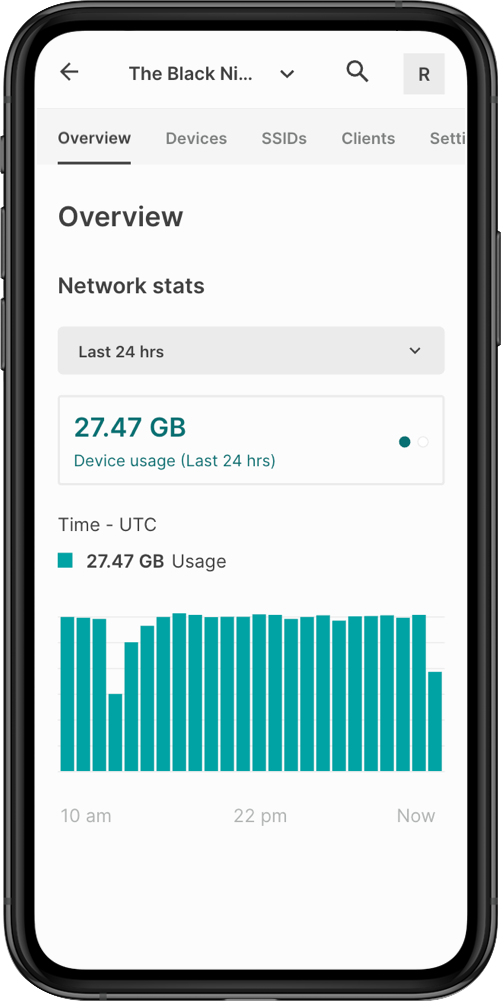 Network Traffic and Bandwidth Monitoring
Track your device's traffic flow to promptly identify possible bottlenecks in bandwidth demand.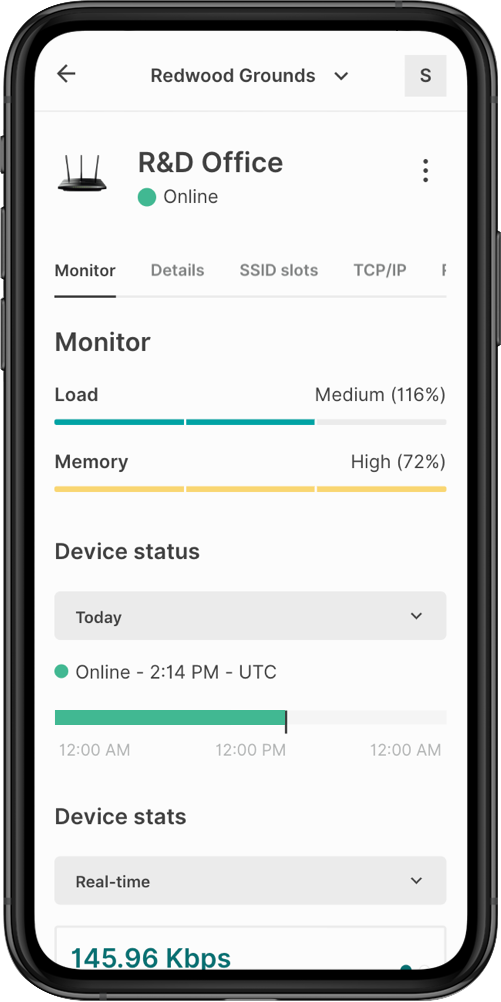 Oversee the access points' health status, especially if the number of connections requested increases.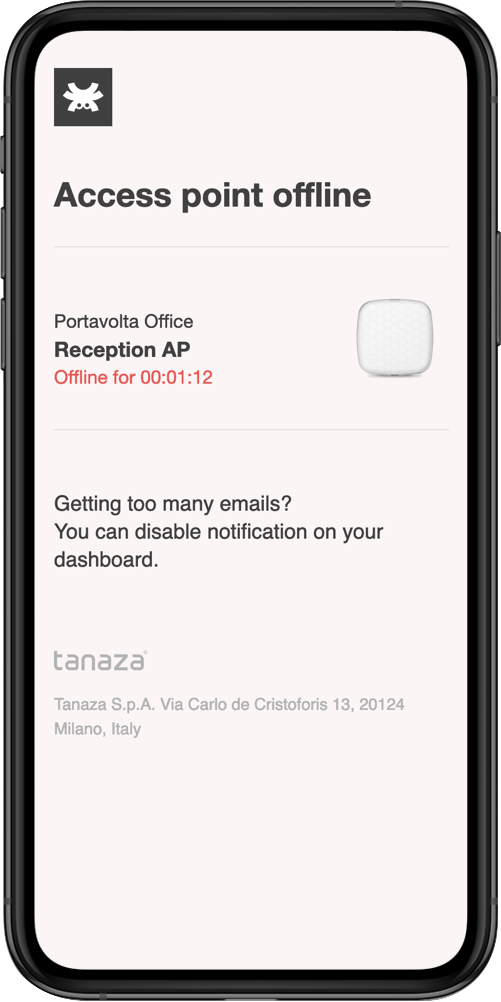 Email alerts for access points' disconnections
Users can enable email notifications on Tanaza to receive information about the status of the WiFi access points in real-time.
Users can also set up additional notifications to inform non-members of a WiFi network about its status, by just adding their email address.
WiFi access point historical statistics
Tanaza allows users to analyze and track the performance of WiFi networks using historical statistics.
Configure the Tanaza WiFi cloud controller proactively based on the data collected over time. Make adjustments considering the change in the number of client devices, and the WiFi channel distribution among the installed wireless access points.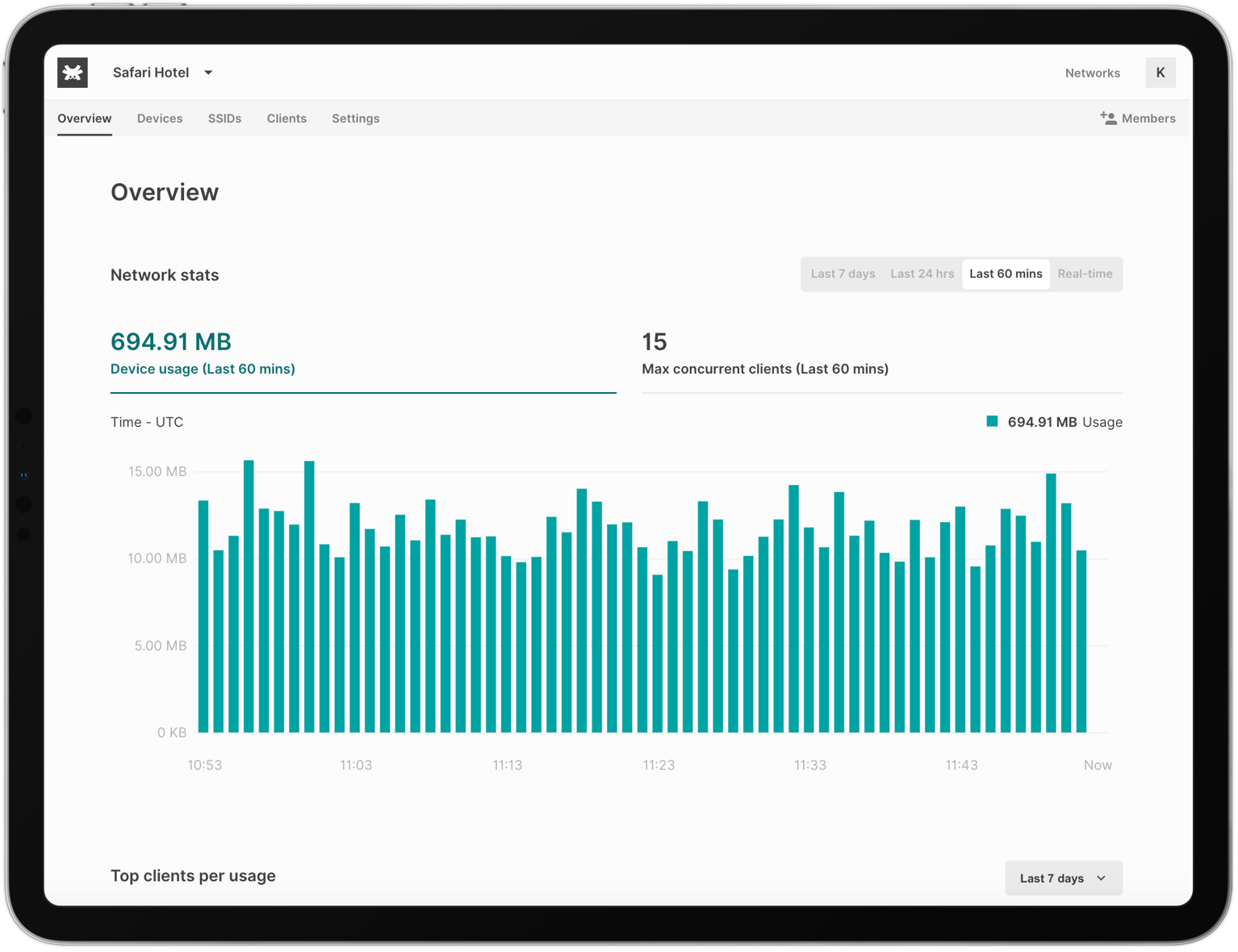 See overall WiFi network data usage and identify consumptions peak hours and days, to ensure stability and consistent quality of the WiFi connection overtime.
Keep track of each client device's status to identify dead spots with low WiFi signal or underused WiFi access points.