Today we made another step, adding cloud management capabilities to 4 new Wi-Fi Access Points made by one of the top-ranked WLAN vendors: Ruckus Wireless.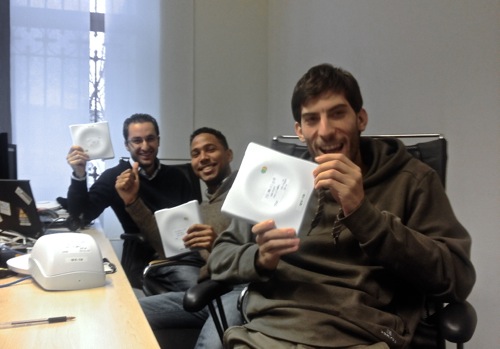 Can you recognize them in the picture?
It's now possible to add to Tanaza and cloud manage:
ZoneFlex 2942
ZoneFlex 7341
ZoneFlex 7343
ZoneFlex 7363
So.. if you are in love with Ruckus devices but cannot stay without cloud managing them… this should be good news for you.
Ruckus is the first enterprise-grade brand that can be managed through cloud.tanaza.com and comes first for a specific reason. A lot of customers, from the first day we were live, started asking us to "please support Ruckus".
And here we go! Ruckus compatibility is now implemented and these top-class APs can be cloud managed.
We are a vendor agnostic solution, and we are happy to offer the freedom to pick your favourite vendor from the low-end SOHO space, and now to high-end rock-solid devices.