NEWS FROM THE CLOUD WI-FI INDUSTRY.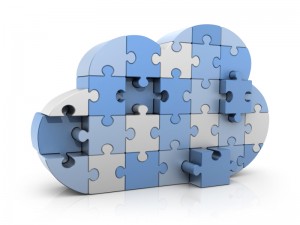 AirTight Networks has lured Steven Glapa away from Ruckus Wireless to be the cloud-based wi-fi provider's new chief marketing officer (CMO).
This is only one of the handful of recent announcements of new executive hires by AirTight. Previous ones included the hiring of Devin Akin, who joined the company as chief evangelist, and Andrew von Nagy, who joined as director of evangelism. Considering the titles of the recent management hires, it looks like AirTight has placed marketing among its chief concerns.
In the case of Glapa, AirTight seems to be taking great pride in its talent poaching from Ruckus. The new CMO has worked in the telecommunications industry for the last 15 years. At Ruckus, he led field marketing and business development, helping to achieve the company's 70 percent annual growth over the last four years. He also previously served in roles at Booz & Co., Lucent, ArrayComm and Zhone.
"AirTight has been the hidden jewel of wireless," Glapa said in a prepared statement. "The company has an unrivaled mix of product capabilities for what's next in wi-fi and fantastic customer traction, but it's been the industry's best-kept secret. Given a channel partner community hungry for new opportunities to add value on top of wi-fi for their customers, we expect to change that quickly."
Let's surmise that this is what Glapa was hired for. Just a thought.
Marketing rhetoric or not, though, cloud-based wi-fi is trending toward the hot cloud topics list, with several vendors and partners getting in on the action. The management services that generally are attached to the services make it a potentially attractive offering to many organizations and possibly a lucrative new opportunity for the channel.
* * *
Original article by Chris Talbot (Talkin' Cloud), available here.