Facebook, who recently announced its willingness to provide Wi-Fi connectivity to underdeveloped areas, now plans to compete with telecom companies by offering a cheaper and ultra-fast wireless network experience.

Facebook is no longer just a social network. Mark Zuckerberg, Facebook's CEO, has demonstrated he is eager to make headway in developing a more interconnected world. He contributes through different initiatives, like the creation of "Internet.org" in 2013. Zuckerberg's latest project aims to develop the 5G network, thanks to WiGig technology, a wireless communication system that transmits data at 7Gbps in the 60GHz frequency.
The Facebook's Connectivity Lab is currently working on the development of two terrestrial systems, Terragraph and ARIES, capable of delivering "ultra-fast wireless networks" or 5G connectivity to both rural and urban areas all the while avoiding the huge cost of cabling. Though both systems should provide a high-speed connection much faster than the 4G; the Terragraph is being designed specifically for dense urban areas while the  ARIES design serves for rural areas.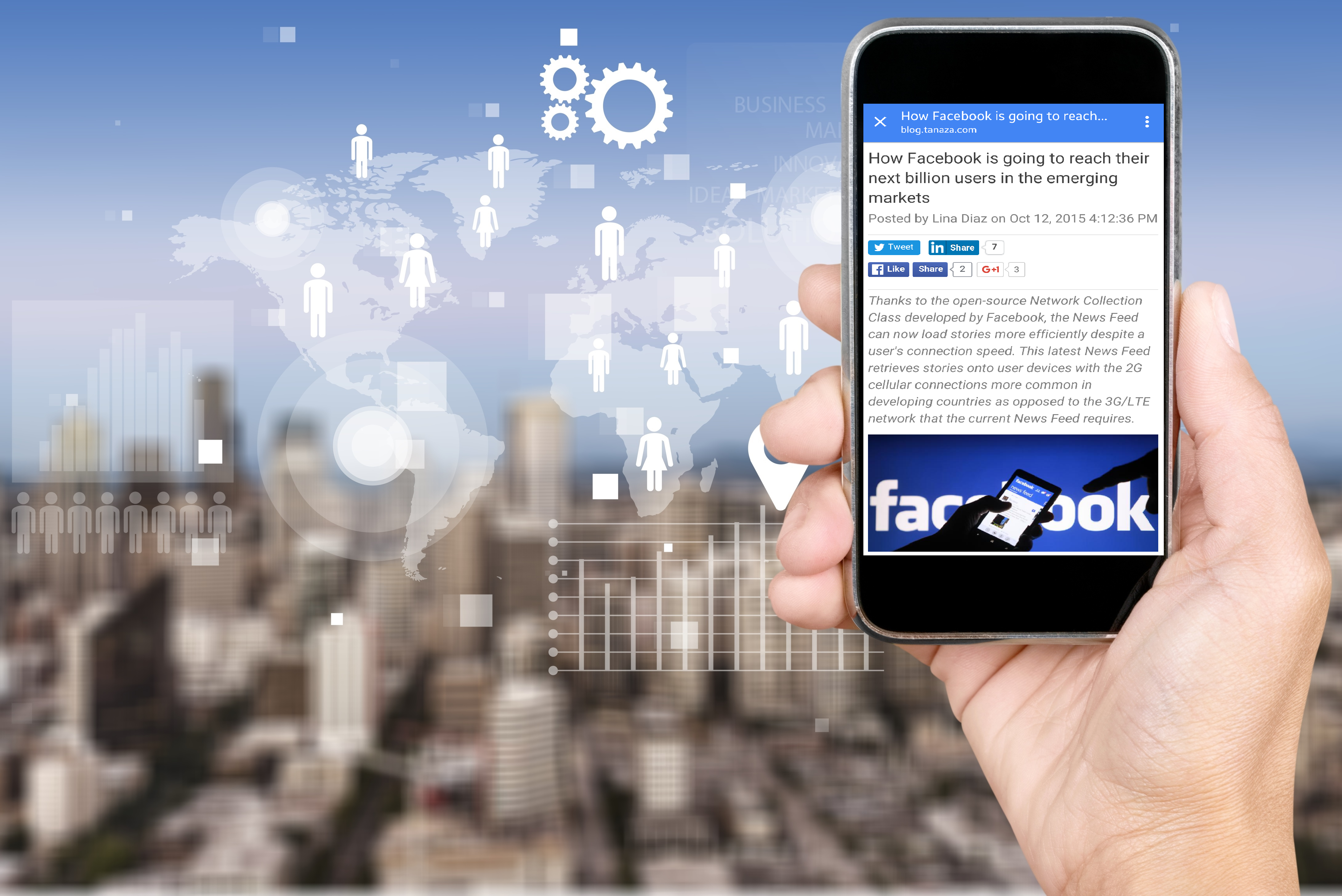 In order to assure a fast wireless connection and avoid interference, the Terragraph works thanks to radio transmitters that are installed every 250 meters throughout the city. By using its 60GHZ frequency (available only in the USA, Germany, England and South-Korea), Facebook benefits from the fact that this frequency is unlicensed. Alternatively, ARIES (Antenna Radio Integration for Efficiency in Spectrum) is being designed for less dense areas than Terragraph. The system will use a base station made of 96 antennas that support 24 streams at 71 beats per second simultaneously over the same radio spectrum, and could be used to provide a cheap high-speed connection to rural communities.
Even if Zuckerberg's new project is still in its experimental phase, Facebook counts on teaming up with telecommunication companies and carriers to continue to develop this project in the interest of making the world more connected.
Related Articles: