If mobile Internet services are available in your location, it's not so easy to convince people to connect to your Wi-Fi public hotspot.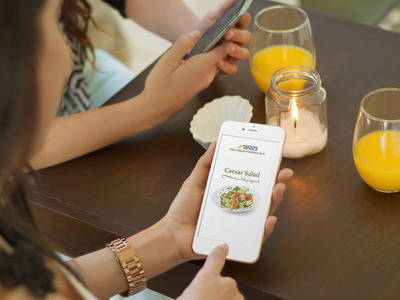 Maybe they subscribed to a flat plan for 4G data and they don't want to authenticate to your Wi-Fi network.
To get these users, you should offer things that they want and they can only get through your Wi-Fi network.
Some ideas:
Freebies and discounts. After authentication, redirect Wi-Fi clients to a landing page for freebies and discounts. Wi-Fi in a shopping mall? Offer a 10% off coupon for their next buy. Wi-Fi in a café? 3×2 offer on snacks.
Speed. Provide high wireless speed (at low cost or no cost), to provide an alternative to a slower mobile Internet service. The users will be delighted and they will connect to your Wi-Fi, even if they have a mobile Internet plan.
Wi-Fi calls. Allow users to make calls over Wi-Fi without disconnections. They will prefer using your service, that consuming data for a call over their mobile connection.
Location-based engagement. Use the Wi-Fi splash page to promote location-based contents, events, offers, multimedia and promotions. If the users are in a stadium, let them see though the Wi-Fi a video of their favorite football player, in the latest commercial about sporting apparel. If they are university students in a campus, promote courses and training programs through a short presentation video.
Loyalty points. Let users earn loyalty points if they connect to your WiFi. If they come back to your place frequently, they earn rewards.

Salonguru – loyalty points and marketing campaigns for hair salons through Wi-Fi
Further readings
How to sell WiFi services to event and conference organizers
WiFi in 2015: crucial trends and predictions
How to choose the WiFi splash page
Business models for WiFi public hotspots