Maravedis Rethink, the Wireless Market Research and Analysis company, revealed the results of the broadest and most in-depth research into global public Wi-Fi hotspot deployments: the iPass Growth Map.
The interactive map, available at this link, shows that there will be 340 million hotspots worldwide by the end of 2018: about one for every twenty people on earth (now: one hotspot for every 150 people). The 2014 chart of the most connected countries is led by France, United States of America and United Kingdom.
The U.S.A. have been named "The best place for hotel Wi-Fi", with about 100,000 hotspots at the end of 2014 (114,000 hotel hotspots expected by 2018). In the country, there are 52,887 hotels with more than 15 rooms and about 4,926,543 guestrooms (data from American Hotel and Lodging association): the lodging market generated about $163 billion revenues in 2013.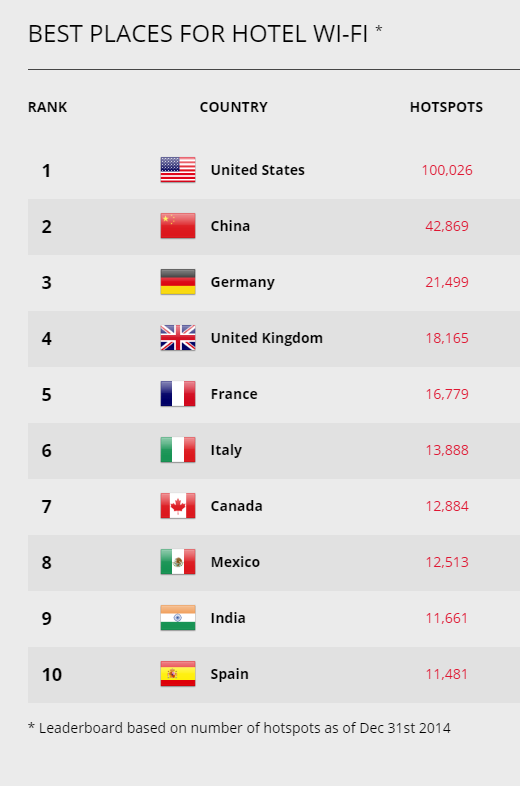 United States of America will see a strong growth both of community and commercial hotspots:
370,000 cafés will offer Wi-Fi by 2018 (only 191,000 in 2014)
The number of retail shops offering WiFi internet access will almost double (933,000 in 2018, 496,000 in 2014)
In-flight WiFi will go mainstream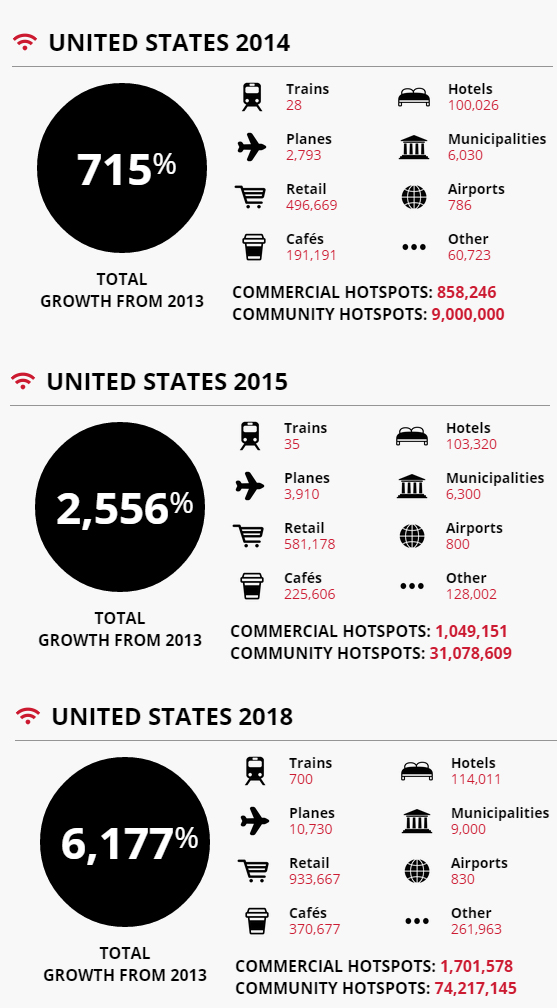 Related article >> Italy and hotspots: a step towards free WiFi
Related article>> Race to put WiFi hotspots on the map
Related article >> High-quality WiFi for hotels at SMB prices