The world's largest Wi-Fi project will be in Delhi, India
The AAP political party in India promises to bridge the digital divide in Delhi by making it a Wi-Fi City. A good chunk of Delhi's youth can't wait to see this project become a reality.
Delhi is moving forward in its transition into a Smart metropolis by promising to provide a citywide Wi-Fi network. The idea is that everybody can access a restricted list of websites (like government websites and other public services) for free during a limited period of time (between 15 to 30 minutes), and access websites like YouTube or others streaming platforms for a small fee. Though nothing has been made official yet, the possibility of purchasing additional Wi-Fi time (more than 30 minutes) may also be available to users.
Wi-Fi authentication will be available through social login or via email verification in order to capture user data (from both locals and tourists) and create and deliver personalized content, such as newsletters.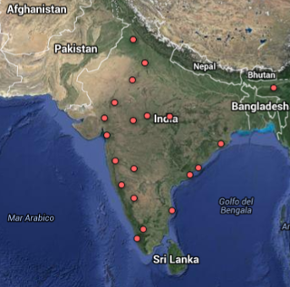 As the Delhi region runs across 1.484 km², Delhi's public Wi-Fi network would represent the largest Wi-Fi network ever deployed in a city. Unfortunately, there will be some unconnected area and it will not possible to cover all the territory with the Wi-Fi network, and guarantee roaming. The network will consist of Wi-Fi hotspots spread throughout the city, with a concentration in Delhi's most public and touristic areas. The most similar project is Taipei's Wi-Fi network, known to be the best public Wi-Fi system in the world, composed of more than 4.000 hotspots throughout 271.8km². Delhi's citywide network requires more than 21k wireless devices around the city to achieve the level of coverage of the Taiwanese Wi-Fi network.  
Few internet companies in Delhi have confirmed the feasibility of the project and have estimated a budget of approximately Rs 2.5B ( $38M). Although Wi-Fi is not an expensive technology and the network is quick to set up (around 6 months for the whole installation), it will be a very big challenge. The Indian population have high expectations for this Wi-Fi network to help bridge the digital gap among inhabitants, develop new businesses, and enhance women's safety around the city by providing a platform where they can reach out for help quickly in case of an assault.
Related articles:
Singapore – the first Smart Nation in the world
Google's Sidewalk Labs plans to build the city of the future
Montreal becomes smart through free public Wi-Fi hotspots
Tanaza Wi-Fi cloud management is now being used to deploy Smart Wi-Fi in public spaces. Download our smart cities case study and learn how Tanaza Authorized Partner, Tacira Technologies, is intergrating smart services by way of the Tanaza solution.