Interesting news from the field
Russia's Largest Fixed Wireless Broadband Operator Works With Ubiquiti Networks to Increase Internet Penetration Across the Country
SAN JOSE, CA — (Marketwire) — 01/29/13 — Ubiquiti Networks, Inc. (NASDAQ: UBNT), a next-generation communications technology company, today announced that Enforta, the largest fixed wireless broadband operator in Russia, is leveraging Ubiquiti's airMAX product platform to expand its networking infrastructure. Two-thirds of the largest 200 companies in Russia use Enforta in some capacity, and the company's service footprint includes over 200 cities with an aggregate population of 70 million people.
More than 7,000 airMAX devices have been deployed on Enforta's fixed wireless network. The company is averaging 1,500 new installations per month with 20% year-over-year revenue growth and Enforta's plans include a near-term expansion of airMAX to another 150 secondary cities. Using airMAX, Enforta is able to support networks in Russia's harsh weather conditions in areas like Siberia, as well as rely on the quality and affordability of Ubiquiti products for cost-effective market expansion to underdeveloped territories throughout the country.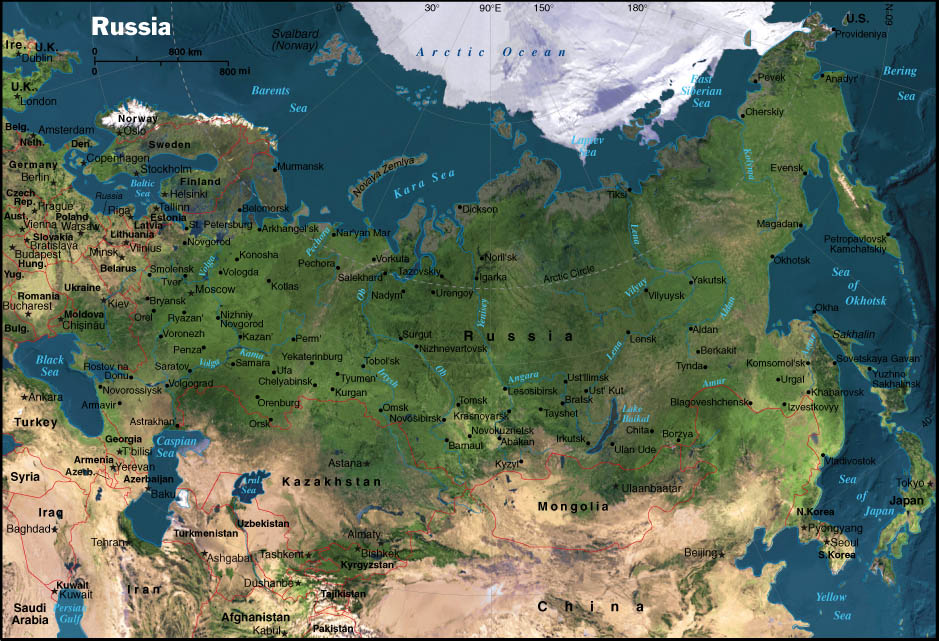 Russia's fast growing economy ranks it seventh in the world for number of Internet users, but Internet penetration remains low: in many regional capital cities less than 5% of the population has Web access. The country's legacy networking infrastructure and vast area covering 9 time zones required a nontraditional strategy, and wireless networking offered the best solution for quick and easy deployment across the country.
In addition to standard deployments, Enforta has conducted multiple pilot programs of Ubiquiti products in metropolitan, rural, and industrial areas, including work with Russia's Ministry of Educationto provide Internet connectivity to more than 700 schools and home sites.
"Ubiquiti is the ideal networking solution for an emerging economy like Russia's," said Lee Sparkman, president and co-founder at Enforta. "The Internet has been revolutionary in transforming the economy here, and the superior scalability and performance of Ubiquiti's airMAX technology has given us a tremendous advantage."
"We're proud to support Enforta's efforts to expand affordable Internet access across Russia," said Robert J. Pera, CEO at Ubiquiti Networks. "Ubiquiti's disruptive carrier and enterprise technologies are opening up new markets for Internet services where it wasn't possible before."
About Enforta
Enforta was founded In October 2003 by a group of telecommunication industry executives with the objective of providing broadband telecommunication solutions based upon wireless and other state-of-the-art technologies in Russia's regional capitals. Though wireless broadband remains in its infancy both globally and in Russia, in six short years Enforta has risen to the #1 position amongst the Russian fixed wireless broadband operators according to 'CNews' February 2012 industry survey. For more information visit http://www.enforta.com.
About Ubiquiti Networks
Ubiquiti Networks is a next-generation communications technology company that designs and manufactures proprietary technologies. Since 2005, Ubiquiti's products and solutions have bridged the digital divide between emerging and developed markets by fundamentally changing the economics of deploying high performance networking solutions in underserved and underpenetrated markets globally. Our technology platforms airMAX™, UniFi™, airFiber™, airVision™, mFi™ and EdgeMAX™, focus on delivering industry-leading performance, compelling price-performing characteristics and an unparalleled user experience. Ubiquiti has reduced high product and network deployment costs and other business model inefficiencies to enable rapid market adoption of their products and solutions in emerging markets. For more information visit http://www.ubnt.com/.