According to a report by ResearchAndMarkets, it is anticipated that within the next five years the CAGR of the Wi-Fi hotspot market will boost to approximately $3.3 billion.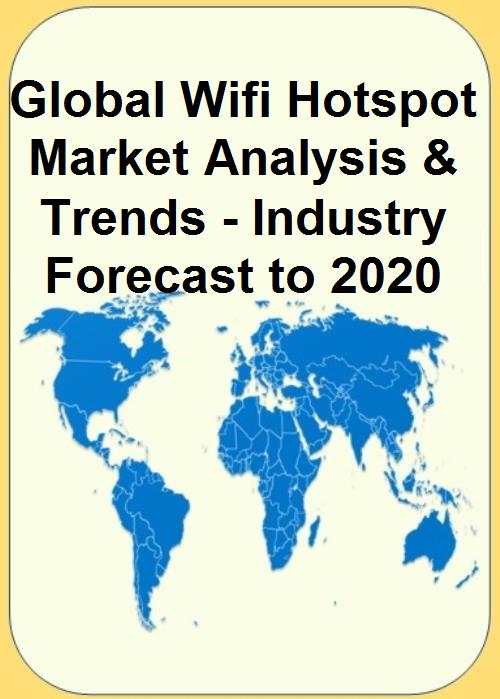 Last month on a report published by ResearchAndMarkets, titled 'Global Wifi Hotspot Market Analysis & Trends – Industry Forecast to 2020', it was forecasted that the CAGR of the Wi-Fi Hotspot Market is expected to increase by more than 16% in the next 5 years.Based on the data the research focused such as market trends, leading players, supply chain trends, technological innovations, key developments, and future strategies within the industry. The data gathered across the given segments forecasted that by 2020 market size will grow by 16% as a result of an increase in the revenue generated through sales within the segments and subsegments of the market.
The report focused 17 countries including U.S, Canada, Germany, Spain and Italy (to name a few) where both primary and secondary research was conducted. The results provided a wide array of pertinent data that provided a deeper understanding of the key market values and trends that resulted in the market size increase. This resulted in an abundance of visual data analysis in the report, with over 322 tables, charts and graphs.
Related links:
Race to put more Wi-Fi hotspots on the map
Monetize your Wi-Fi: paid Wi-Fi, couponing Wi-Fi, high-ROI Wi-Fi
Demand for in-store Wi-Fi in the retail sector
Italy and hotspots – A step towards Free Wi-Fi