It has been observed that annual retail store sales increases by 5% through the use of smartphones – according to a study done by Deloitte in 2012. It is also forecasted that this figure could rise to 19% by 2016.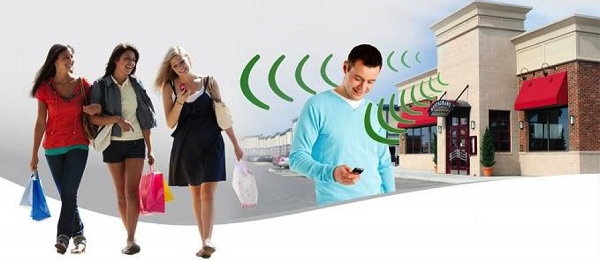 Deloitte found that retail stores using the mobile platform to engage their customers are reaping substantial benefits with 14% of smartphone users more inclined to convert and make a purchase in the store than non-smartphone users. The two key factors that greatly influence the purchase decision of smartphone shoppers are convenience and immediacy.
When a consumer accesses a retailer's Wi-Fi network with their smartphones, the retailer could use the landing page to advertise special offers and achieve further sales by directing consumer to their own website.
Wi-Fi is also an essential tool that can be used in retail shops to collect data on shoppers and their shopping behaviour. For instance, Wi-Fi service in-store can provide retailers with a list of email database of their customers that can be used to notify them on promotions, stirring up interest of shoppers back into the store again. Besides that, retailers have the opportunity to analyse which offers are of most interest to customers by checking the click-through rates.
The installation of Wi-fi allows retailers to better understand consumer behaviour and take corrective action on any negative observations. For instance, when a retailer finds that the sale of a particular product is poor yet consumers are regularly searching for more information on it. The retailer can also do price comparisons with other online and offline retailers to determine whether their pricing is competitive.
In conclusion, retailers should have a strategy in place where online and offline channels work hand-in-hand to create an integrated shopping experience for their customers.
For the full article, please click here.