Edgecore EAP102-T
Tanaza Powered Device™
INDOOR WALL/CEILING-MOUNTABLE POE
Edgecore EAP102-T is an enterprise-grade, concurrent dual-band 802.11ax indoor access point. The device supports 4 x 4 : 4 uplink and down link MU-MIMO between the AP and multiple clients, with up to 2.9 Gbps aggregated data rate. 
802.11ax access point

UL MU-MIMO (2×2 on 2.4 GHz – 4×4 on 5GHz)

Concurrent double-band
Cloud Managed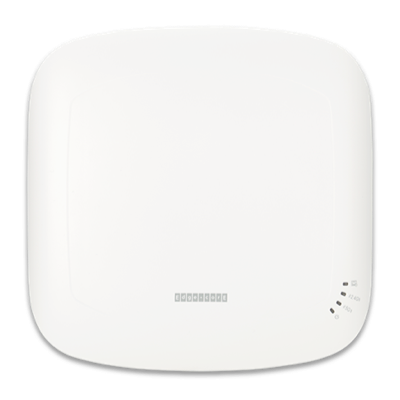 Edgecore EAP102-T Tanaza Powered Device™ Tanaza Powered Device™ comes already with the Tanaza WiFi cloud management software installed in the device for an 'out-of-the-box' experience.
• Management of multiple sites and multi-dwelling units 
• Multi tenancy system with granular administration permissions
• Real-time and historical network statistics
• Email alert notifications in case of network outages
• Zero-touch provisioning 
• Scheduled reboots and remote firmware upgrades
• VLAN tagging
• Guest access management