Centralized configuration
Configure large WiFi networks efficiently
Tanaza is designed to increase your efficiency when configuring large WiFi networks. It enables you to manage from one single platform your multiple WiFi networks, access points, and clients.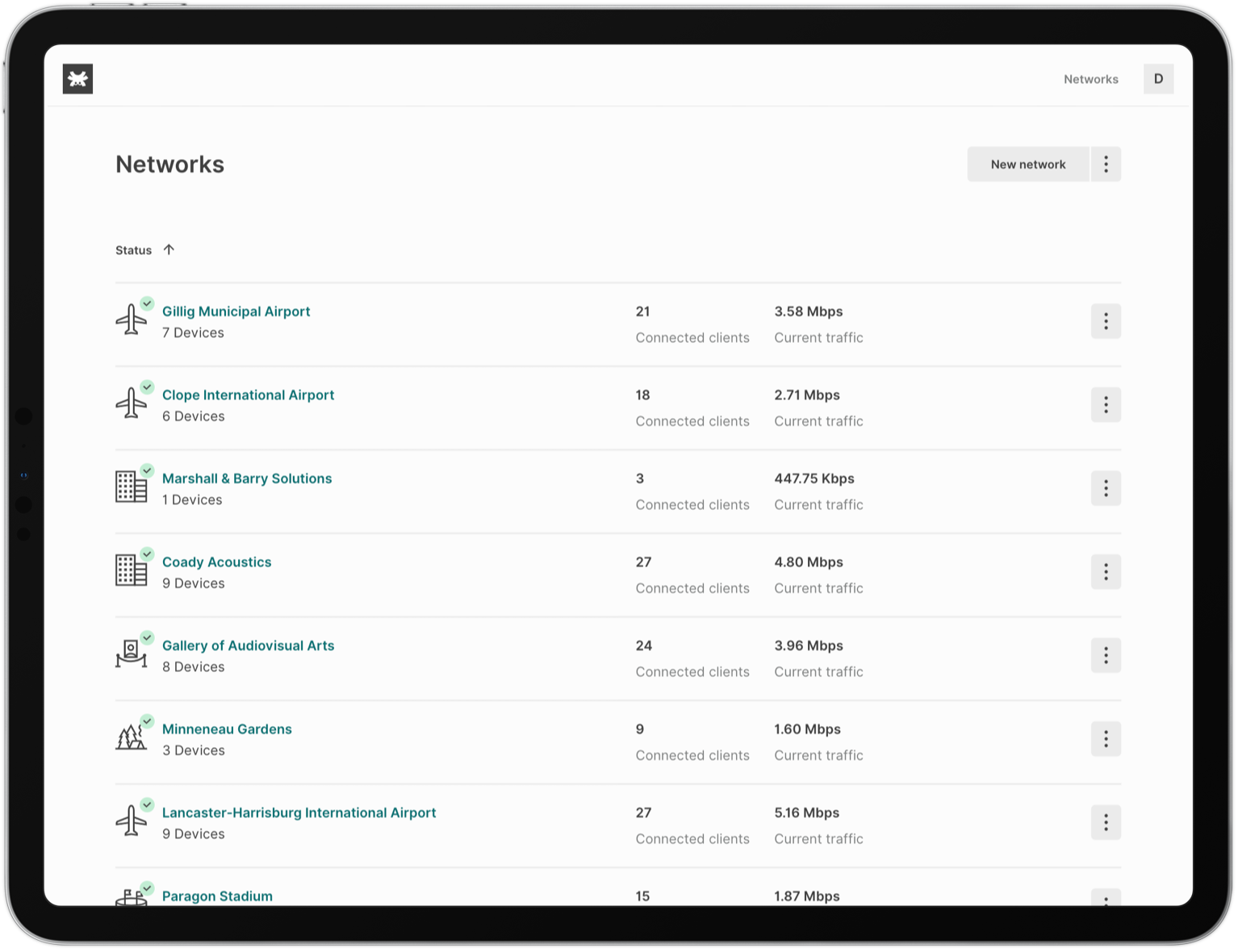 Network-Wide configurations
Tanaza enables the network-wide configurations: set the configuration to all your wireless devices in a few clicks. Each new access point added to the network will by default apply the same configuration.
This feature ensures a seamless WiFi network functioning and allows you to save time when configuring large WiFi networks.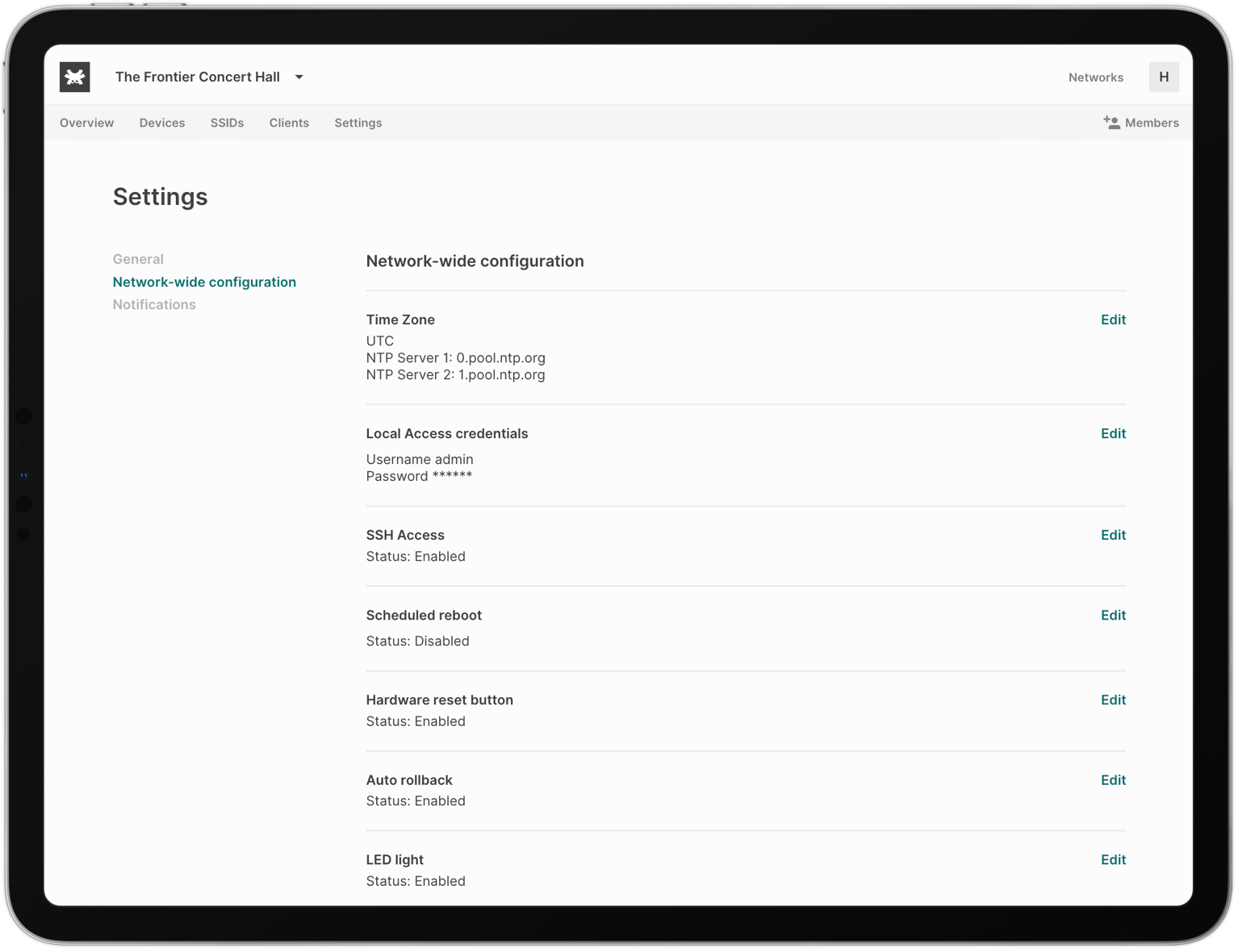 When access points receive a wrong configuration, this feature will automatically restore the previous one.
Restart automatically access points at a specific time. Minimize slowness and load peaks after a long uptime
Enable this to protect the access points from accidental or unwanted reset caused by pressing the reset button.
Auto channel distribution
Tanaza automatically choose the right channel for your access points within the same network.

Create, configure and apply WiFi SSIDs to multiple network's access points from a single interface. TanazaOS allows you to enable up to 8 SSID per device and configure enterprise-grade features.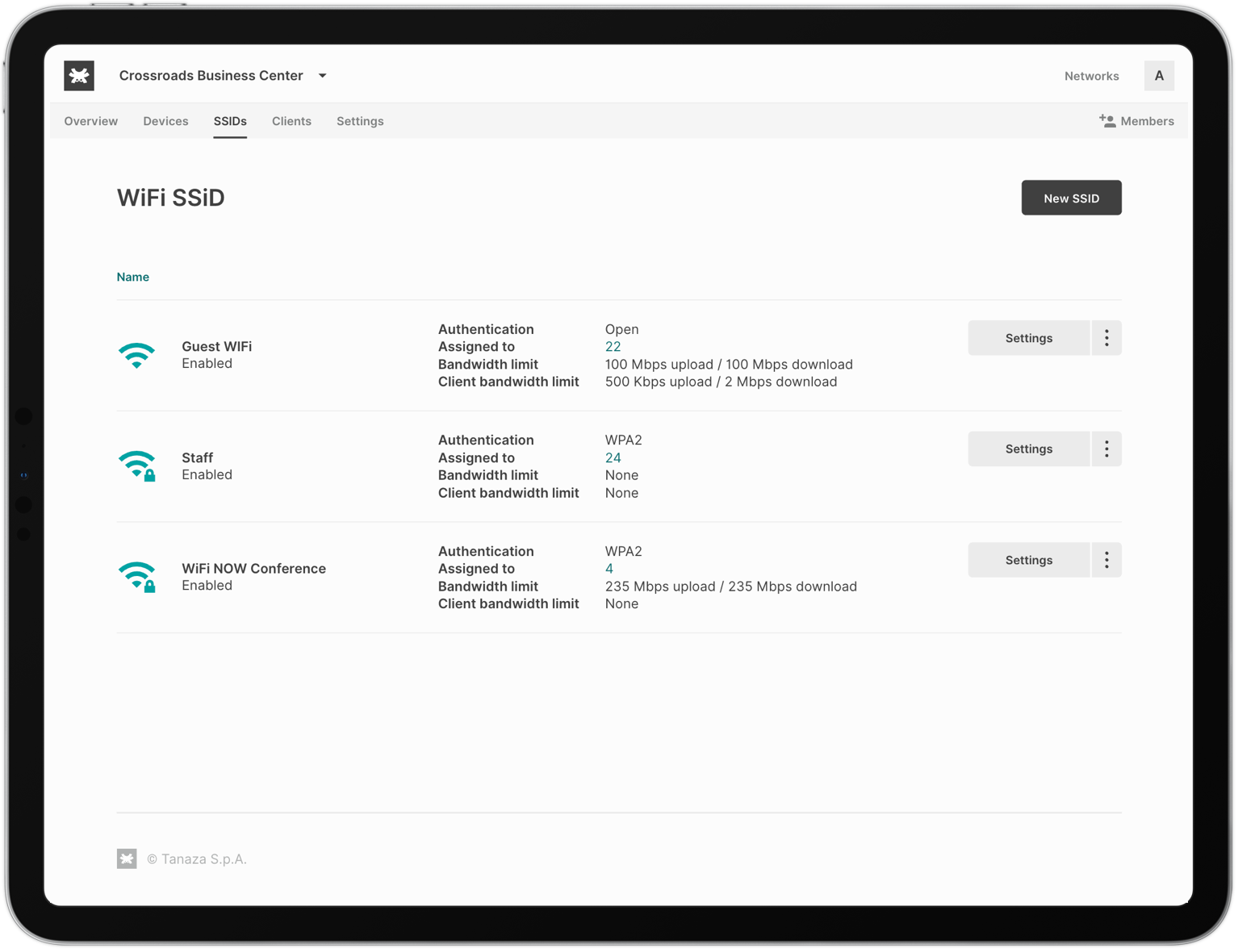 Prevents wireless clients from connecting to each other
Limit the number of client's connected at the same time
Choose which wireless band will be used to connect clients
Granular permission levels
Multi-tenant architecture on a public cloud 
Manage multiple organizations, switching from one to the other without logging in again
Collaborators access your organization or network level in editing or read-only mode
Create your Tanaza account for free, install TanazaOS on your compatible devices and start to manage your Wi-Fi networks from the cloud.