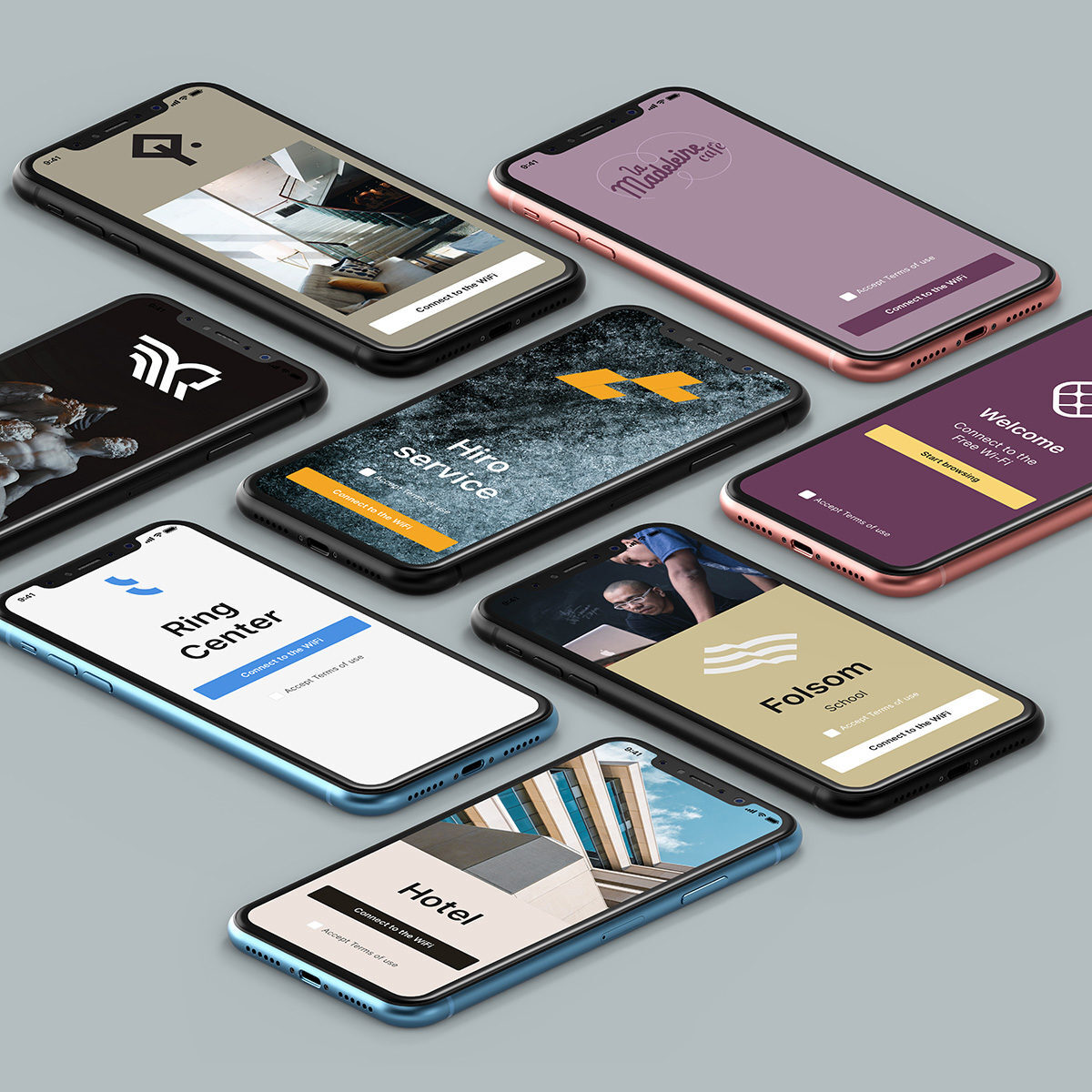 How to create a WiFi splash page that converts
How to create a WiFi splash page that converts is a common challenge for businesses. Finding the right converting formula is not easy: it requires multiple tests and adequate marketing tools. In this scenario, the use of network data can help businesses to know their customers. The cloud hotspot industry has proposed several stand-alone solutions to create splash pages and to understand how customers enjoy marketing activities when they are connected. Despite this, the main keyword remains "integration".
Tanaza and Social Wi-Fi have integrated their Wi-Fi cloud management platform and hotspot solution to create splash pages and manage customer data collection from the cloud.
Network administrators can configure networks, SSIDs, and access points in Tanaza, and a fully customized external splash page in the Social Wi-Fi hotspot solution.
Smart Access Points Configuration and Management in Tanaza Cloud Dashboard
Tanaza has developed a smart access point configuration solution to configure multi-brand devices from an all-in-one dashboard. The platform has a complete list of Wi-Fi management tools for granular network analysis. It means that in a network of 10 SSIDs, network administrators can singly calibrate broadcasting settings, bandwidth limits, client IP assignment, and band selection for each of them.
At the SSIDs level, the network administrators can also configure splash pages. They can use the Tanaza Splash Page editor or the external splash page feature.
How to create a WiFi Splash Page that converts thanks to Tanaza + Social WiFi integration
When integration between Tanaza and Social Wi-Fi is completed, it's possible to create splash pages that convert in the Social WiFi editor.
Social WiFi editor allows you to create four sections of the splash page: Pre-login, login, Agreement, and Welcome pages.
– The pre-login page allows displaying an interstitial page before providing a login form. With design customization of the pre-login page, it is possible to send the users important custom messages about the availability of WiFi service or new functionality adopted by their activity. It is possible to adapt the entire design pattern to the business communication with design consistency.
– The login page is the core of the splash page process. It allows users to customize the login form choosing the desired authentication methods to collect customer information such as name, surname, age, and email for marketing activities.
– The agreement page is where administrators ask for the formal consensus to collect the customer data, requiring to fill out terms of access or consent message.
It is a sensitive time for the privacy acceptance process by customers. A complete set of features is fundamental to respect GDPR/CDPA compliance and a proper level of design consistency.
Social WiFi + Tanaza external splash page editor lets administrators creatively notify end users that their data may be collected if they connect to the network.
– The welcome page is where users land after the login page and where they can connect to the Internet or use other services. On the welcome page, you can add customized text, images, widgets, or buttons to propose at the end of the login process.
Integrate Social WiFi Splash Page with Useful Marketing Services
A perfect splash page requires the perfect combination of each element to work in the marketing ecosystem.

Below, there is the list of integrations features you can deploy on the WiFi splash page:
– Remarketing
– CRM
– Webhook
– Zapier
– API
Remarketing from WiFi Splash Page
Remarketing allows setting up Google ADS or Facebook ADS remarketing settings to show ADS to splash page visitors. Remarketing is implemented when a user connects to the Wi-Fi network. No code is required.
Storage WiFi splash page data in CRM systems
CRM functionality lets you export data collected from splash pages and implements them directly in the CRM or marketing automation systems.

Collect data from WiFi splash page
Webhooks allows you to collect data from the splash page and send them to external software like Mailchimp.
Integrate your splash page with popular apps
Zapier integrations allow network administrators to integrate Social Wi-Fi with popular apps automating activities and expanding the feature of splash pages.
Integrate with multiple services through a full catalog of APIs
Using APIs, network administrators can exploit the flexibility of modern services extracting real value from their splash pages.
Social WiFi integrates a growing catalog of APIs, including solutions from the main social media as Facebook Events APIs or external portals such as TripAdvisor or SALESmanago.
Facebook Events APIs allow the creation of an efficient automatic notification system for any types of customers. Users can be alerted through your fan page when they don't currently follow the Facebook page activity.
Facebook Events is the best-in-class APIs integration to increase content distribution on the various feed, manage your event plan efficiently, and improve the conversion rate of your activity.
SALESmanago API is the no-code solution that allows you to send targeted mailings to your database. This API combines advanced analytics and AI Hyperpersonalization to deliver highly customizable personalized experiences for midmarket and large enterprises.
SALESmanago API is perfect to keep in touch with visitors via business short messages, offers, and promotions.
Design tips to create a WiFi splash page that converts
Minimal design converts better
"Less is more" is the universal good design rule. Do not add too much content to the WiFi splash page. By putting just a few contents on the splash page you allow them to focus on the essential items and you make the UI intuitive and immediate. When users click on your WiFi network name to access the internet, they expect a fast and easy way to log in.
Instead, they often deal with too complex pages, with too much information, which makes the login process too long and complex.
Add to the WiFi splash page only the essential items such as logo, welcome text, and a login method.
Use few colors on the Wi-Fi splash page
The human mind needs time to elaborate the information, and this takes some effort. A splash page with five colors is more complex to understand than one with just one or two colors. Using a few colors, allow users to relax and focus, making WiFi access easier.
Choose monochromatic backgrounds or simple images, with just a few items and a uniform color set. If you use many login methods (e.g. three social login methods) reduce the space that each button takes, so that the page is less colored.
Focus the attention on key elements
In a splash page, there are key elements: titles, heading tags, paddings, and images. To focus on these elements:
– use bold for titles and heading tags,
– use the balance design principle for paddings,
– choose consistent images.
Make WiFi splash page accessible
Make Wi-Fi splash pages accessible for anyone. Avoid small text fonts (20px), few levels of contrasts (too much clear or dark colors), or small buttons (hard to click from mobile devices).
Combine the features of Social WiFi and Tanaza.
Learn more about customers thanks to an easy-to-use customer data integration.
✔︎ No credit card required ✔︎ 100% Tanaza compatibility
✔︎ Easy Integration