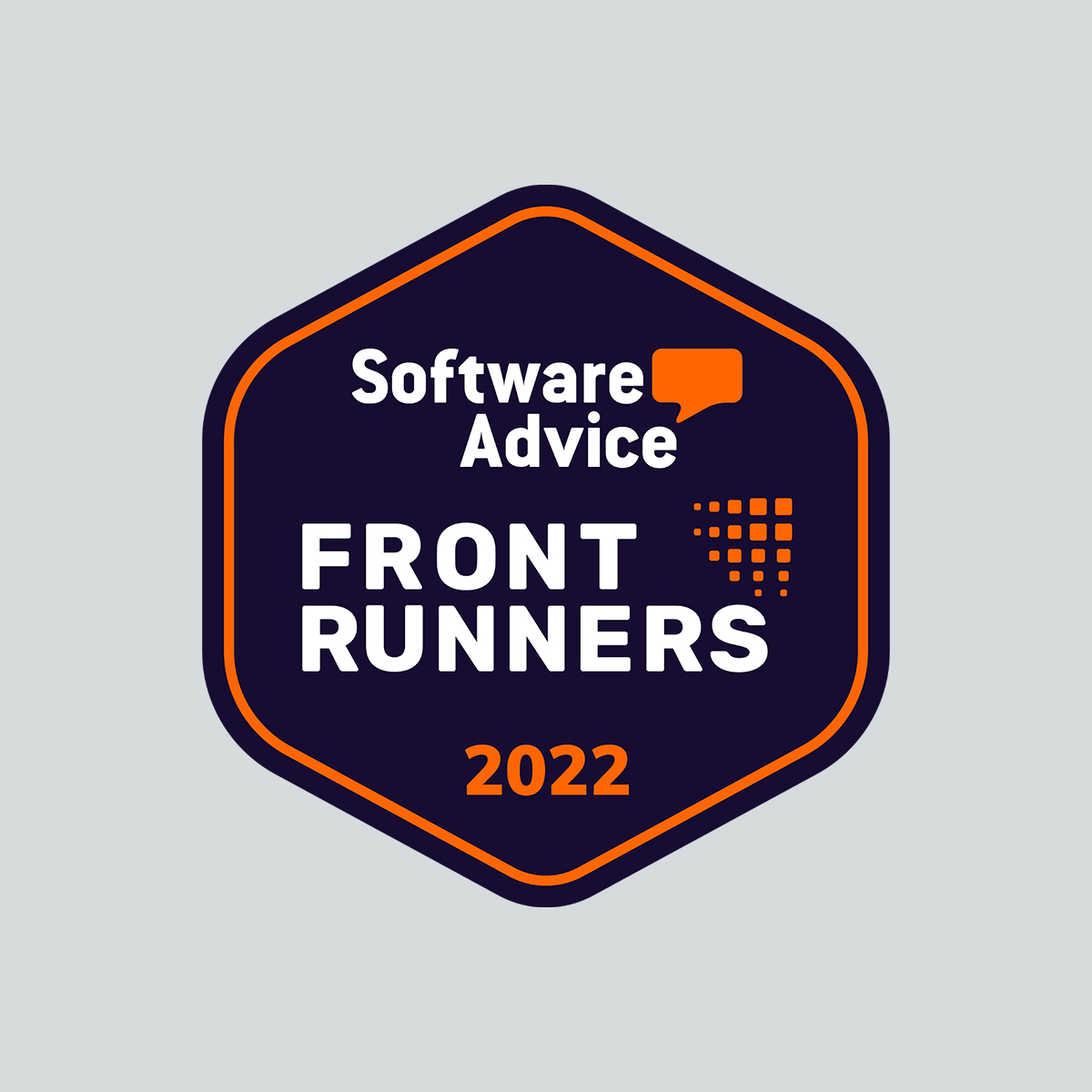 Software Advice has awarded Tanaza in the Top FrontRunners 2022 report for the Best Network Monitoring Software
The prestigious Software Advice® – a Gartner Property – has awarded Tanaza in the Top Software Advice's FrontRunners report for Network Monitoring Software category in February 2022.
This important award allows Tanaza to enter the coveted Guide to Top Network Monitoring Software of February 2022 with the main network cloud solutions of the market, including Google Cloud Platform, PRTG Network Monitor, ManageEngine OpManager, Atera, Domotz PRO, NinjaOne, WhatsUp Gold and PintPotter.

Unifying the customer reviews scores, Tanaza satisfied users with a good balance among customer satisfaction and usability.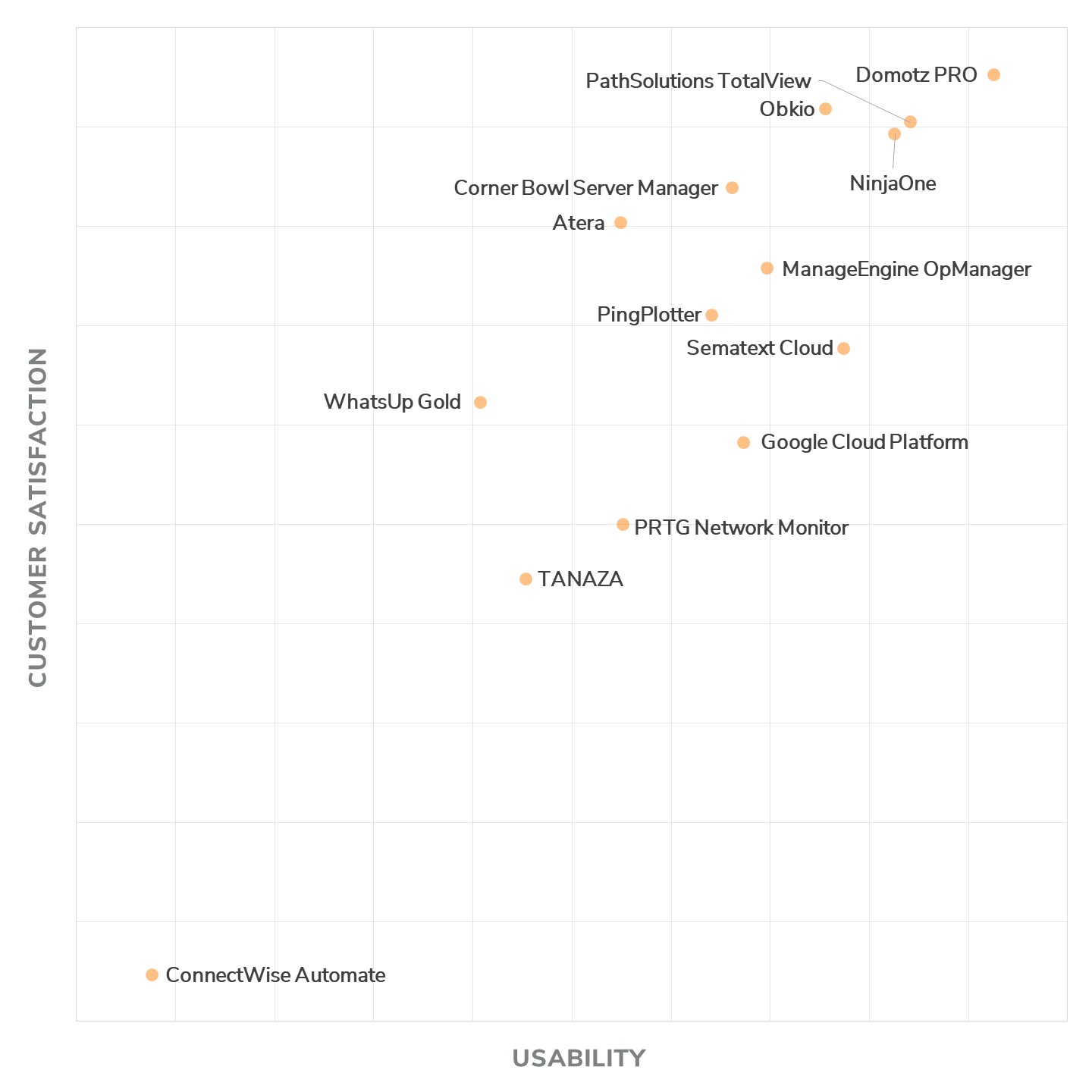 What does Software Advice consider to draw up the Top Network Monitoring Software? 
Software Advice uses reviews from real software users to highlight the top-rated Network Monitoring Software products in North America.
Today, Tanaza has earned a score of
4.49 / 5 ⭐⭐⭐⭐⭐
As network monitoring software, Software Advice considers tools that network engineers and system administrators can use to identify bottlenecks, slow spots, malicious threats and overall server performance. Users can find issues before they become serious problems and receive alerts when the network is experiencing problems. This software is also used to gauge metrics such as response time and server uptime.
Many of the available options provide activity dashboards that visualize overall usage statistics such as traffic, bandwidth, memory consumption and bandwidth and memory consumption.

Tanaza disrupts this concept by bringing the entire network management experience of other tools in an unified centralized solution.
Tanaza is a cloud-based IT management platform developed and designed to help businesses to centralize the management and configuration of multiple WiFi access points on a unified platform. Network engineers, network administrators, telecommunication specialists and correlated IT figures can monitor network performance, optimize channel distribution and receive email alerts about identified issues.
Tanaza allows organizations to manage service set identifiers (SSIDs), provision devices for customers and track available inventory on an administrative dashboard. Supervisors can create and design customizable authentication pages to improve and enhance guests' WiFi experience. Other features include geolocalization, network configuration, scheduled reboots, access point management, WPA2/WPA2 authentication, bandwidth control and more.
Sen from Innotality Corporation Limited
"This cloud WiFi app helps us very much, as I had used it to manage all my APs on it."
Review Source: Capterra
Wajdy from Arselor
"The cloud management portal is one of the simplest and most intuitive."
Review Source: Capterra
Mohamed from Telecom Egypt
"This is amazing software. I like the features on it like controlling bandwidth, network monitoring and allow to configure many access points."
Review Source: Capterra
iSeek Networks Pty
"We spent some time researching various solutions in the market and Tanaza simply offers the best value for money public Wi-Fi platform that we could find. It is very easy to use, supports a range of low-cost Wi-Fi hardware options and works very, very well. Good functionality for public Wi-Fi, the fact that you can manage all your Access Points from the one portal is a real bonus, along with their great CMS for splash pages."
Review Source: Capterra