Tanaza and Edgecore Networks announce strategic partnership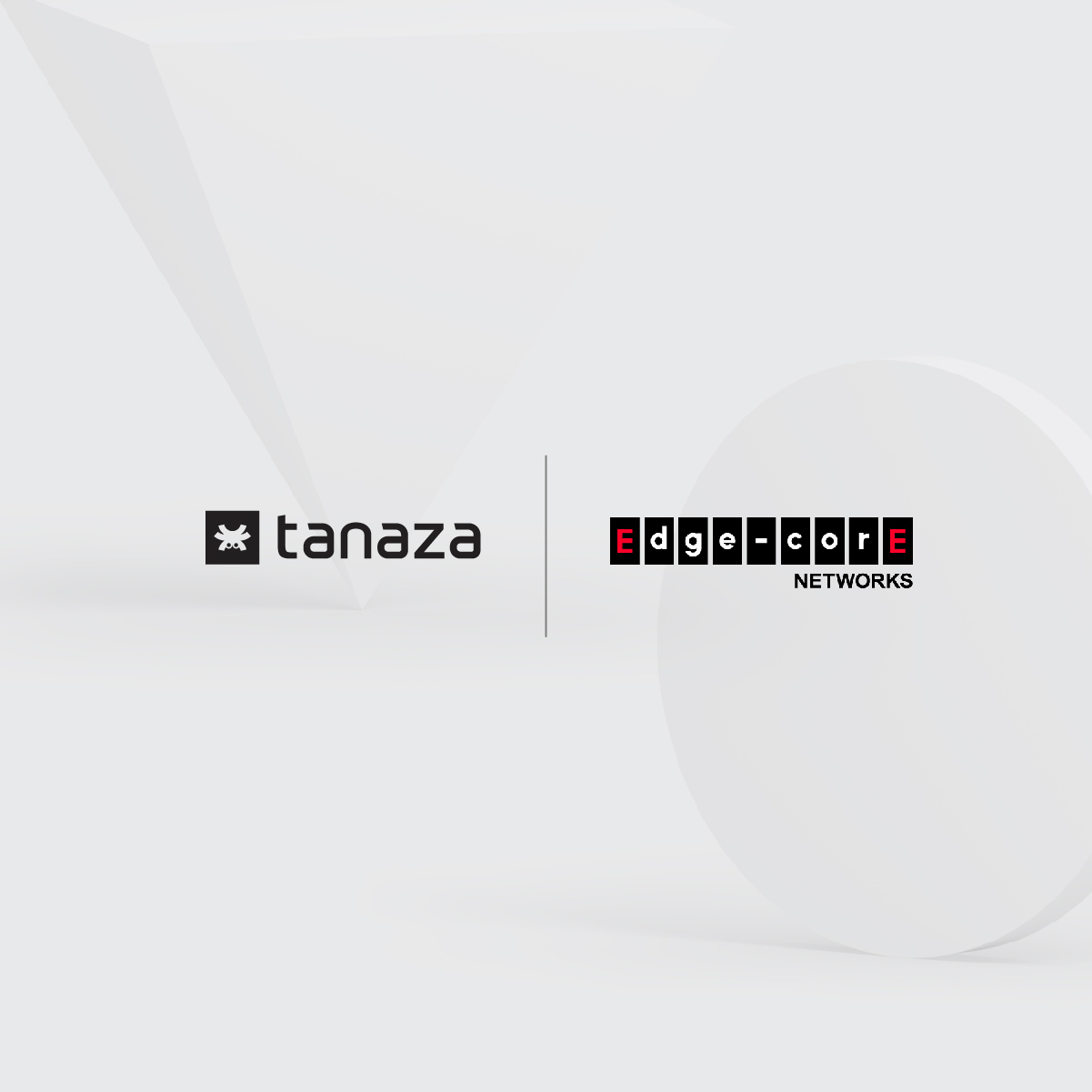 Milan, Italy – Tanaza, a leading provider of cloud-based wireless management software, and Edgecore Networks, a leading provider of traditional and open network solutions for enterprises, data centers, and telecommunication service providers, are excited to announce a strategic partnership to provide MSPs and IT professionals with powerful, integrated solutions for wireless networking.
Under this partnership, Tanaza will support Edgecore hardware with its software and Edgecore will make its products available through its distribution partners as Tanaza Powered. This means that they will connect to the Tanaza cloud platform out-of-the-box.
Adopting Tanaza Powered Edgecore APs offers several advantages for MSPs and IT professionals, including:
Simplified management: With Tanaza's cloud-based platform, MSPs and IT professionals can easily and efficiently manage and monitor their customers' Wi-Fi networks from one place
Cost-effective solution, with enterprise-grade hardware: The combination of Edgecore's robust equipment and the Tanaza platform allows customers to easily scale their networks from small & simple deployments to demanding high-density scenarios
Flexible and scalable: Tanaza offers a cost-effective comprehensive feature-set to providers of managed Wi-Fi services. And it can be extended with additional features to meet specific customer requirements, thanks to add-ons and 3rd party integrations in a continuously expanding marketplace
Free for small deployments: Under the Tanaza Basic plan, it's possible to set up a network of up to three APs and keep it operational with no time limit. This means that this first (small) customer could even be managed with Tanaza completely free-of-charge
In addition to this partnership, Edgecore distributor STORDIS (operating from Germany and serving all EMEA), will provide Edgecore EAP102-T Wi-Fi6 devices to selected MSPs. This will allow MSPs to experience firsthand the benefits of the hardware/software combination enabled by this partnership.
"We are thrilled to partner with Edgecore to provide MSPs and IT professionals with powerful, integrated solutions for wireless networking," said Sebastiano Bertani, CEO of Tanaza. "By combining Edgecore's enterprise-grade equipment with our cloud-based software and marketplace, we deliver unprecedented levels of robustness and flexibility together".
"Edgecore has delivered Wi-Fi solutions around the world in different markets such as enterprises, campuses, hospitality, SMB, etc. Edgecore now is actively contributing to the OpenWiFi solution and has been working with many MSPs/ISPs in these two years," said Tengtai Hsu, Vice President of Edgecore Networks. "We are excited to partner with Tanaza and bring their powerful cloud-based software to our customers. By making our products able to connect to the Tanaza cloud platform out-of-the-box, we are able to deliver a compelling hardware/software solution that is extremely easy-to-use and that provides the flexibility to be extended virtually with no limits".
"We have been waiting for disaggregation in the wireless space to arrive for a long time and to be able to support two strong partners like Edgecore Networks – who are the leaders in Open Networking, and Tanaza – with their Enterprise Cloud platform, is really exciting for us! Open networking is in our DNA and now our line-up is further expanded with the addition of these OpenWIFI value options." said Lukasz Lukowski, CSMO of STORDIS.
Tanaza is a leading provider of cloud-based wireless management software. Its platform enables MSPs and IT professionals to easily manage and monitor their wireless networks with high levels of operational efficiency and flexibility. Tanaza is a TIP OpenWIFI partner.
The company is based in Italy with global partners that include Comfast, Fortinet, Intelbras, and Linksys.
Edgecore Networks Corporation is a wholly owned subsidiary of Accton Technology Corporation, the leading networking ODM. Edgecore Networks delivers wired and wireless networking products and solutions through channel partners and system integrators worldwide for data center, service provider, enterprise, and SMB customers. Edgecore Networks is the leader in open networking, providing a full line of open 1G-400G Ethernet OCP Accepted™ switches, core routers, cell site gateways, virtual PON OLTs, optical packet transponders, and Wi-Fi access points that offer choice of commercial and open source NOS and SDN software.
For more information, visit wifi.edge-core.com or contact sales@edge-core.com.
STORDIS is a global leader in building the next generation of Open Disaggregated, Datacenter, Telco, Cloud and Campus Networks. Their company's mission is to enable customers to benefit from the latest technologies by helping them design their new networks using STORDIS' expertise, training and support to ensure they succeed.
For more information, visit stordis.com, stordirect.com or route2open.com