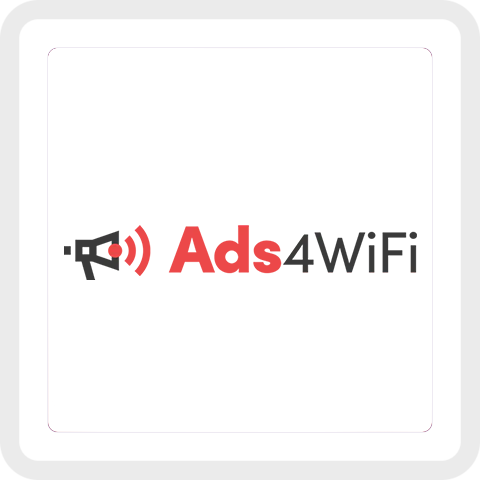 A complete advertising management and campaign delivery platform to monetize guest Wi-Fi hotspots through targeted ADS.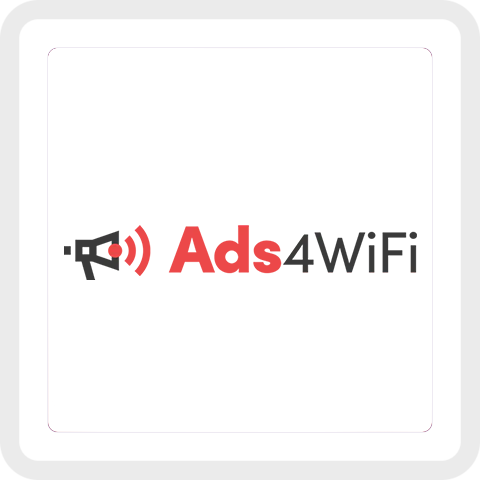 Ads4WiFi enables MSPs, ISPs and SPs to earn additional revenue through targeted advertising while enabling advertisers to reach a highly engaged audience.
Through full-customized and revenue-tracking landing pages, AD Spaces, banners and video banners, Wi-Fi providers can create high-performing marketing campaigns to promote products, services, and programs. In any moment, it's possibile to check real-time insights from detailed analytics dashboards and make aware changes to increase the conversion rate.
Network providers may organize campaigns that are targeted at low cost or short lived, highly targeted, specific-purpose campaigns.
Whatever the advertiser's goals, a campaign in Ads4WiFi groups the related banners for that purpose together, and allows the banners to share a set of common properties, such as the campaign start and end dates (if they have these), how the campaign priority should be calculated (normal, contract, exclusive) to meet the delivery requirements, and certain delivery restrictions.
About ADS4WiFi and Tanaza Integration
ADS4WiFi + Tanaza is the advanced and easy-to-use advertising management and campaign delivery integration that can help MPSs, ISPs and SPs to earn revenue from Wi-Fi hotspots and hotzones.
Companies can sell AD Spaces on the proprietary landing pages or can broker Wi-Fi hotspots to advertisers that might want to advertize to their own Wi-Fi guests.
The detailed analytics dashboards allow to visualize easily valuable network insights and improve the marketing ROI of advertising campaigns.
MSPs, ISPs, and SPs can leverage the Tanaza + ADS4WIFi integration, combining the settings of access points and network organizations from the Tanaza Cloud Management Platform with the advertising management and delivery features of ADS4WIFI.
Through the Tanaza external splash page features, network administrators can customize the guest experience at SSID-level, inhibiting the ADS4WiFi landing page pop-up on specific client devices, enabling/disabling walled garden.
Tanaza + ADS4WiFi is a recommended integration for smart cities, communities, hotels, B&Bs, shopping centers, stadiums and museums.
With Tanaza + ADS4WiFi, you can:
Design customized ADS4WiFi external landing pages, setting walled garden, auto popup, client session timeout / client idle timeout and radius server configuration at SSID-level in Tanaza.
Sell or broker interactive advertising spaces, analyzing ADS data in the ADS4WiFi analytics dashboards and real-time and historical network stats in the Tanaza overview dashboard.
Merge key advertising metrics as clicks, impressions, CTR, eCPM, page counts and page revenue with key networking metrics as bandiwidth, max concurrent clients, top clients per usage, top device per usage, device localization and so on. Obtain a global vision of your advertising ecosystem.
Easily create WiFi display and video advertisements and track revenue with built-in metrics. Smartly decide what SSID client see the ADS.
Improve marketing automation, integrating Tanaza Wi-Fi platform and ADS4WiFi landing pages with Marketing4WiFi by GoZoneWiFi platform and delivering targeted and timely ADS.
Empower marketing campaign strategies, using the Tanaza Compatible Devices and Tanaza Powered Devices as advertising touchpoints.
Easily upload new creative in ADS4WiFi and adapt to user behaviors with customized A/B tests. Each landing page variant can be associated as external splash page at SSID-level.